8 Stunning Wedding Venues in Central Ohio
Looking for the perfect wedding venue in Columbus, Ohio? Look no further! This guide unveils the top 8 venues, showcasing everything from elegant spaces to charming courtyards. Your dream wedding location awaits :)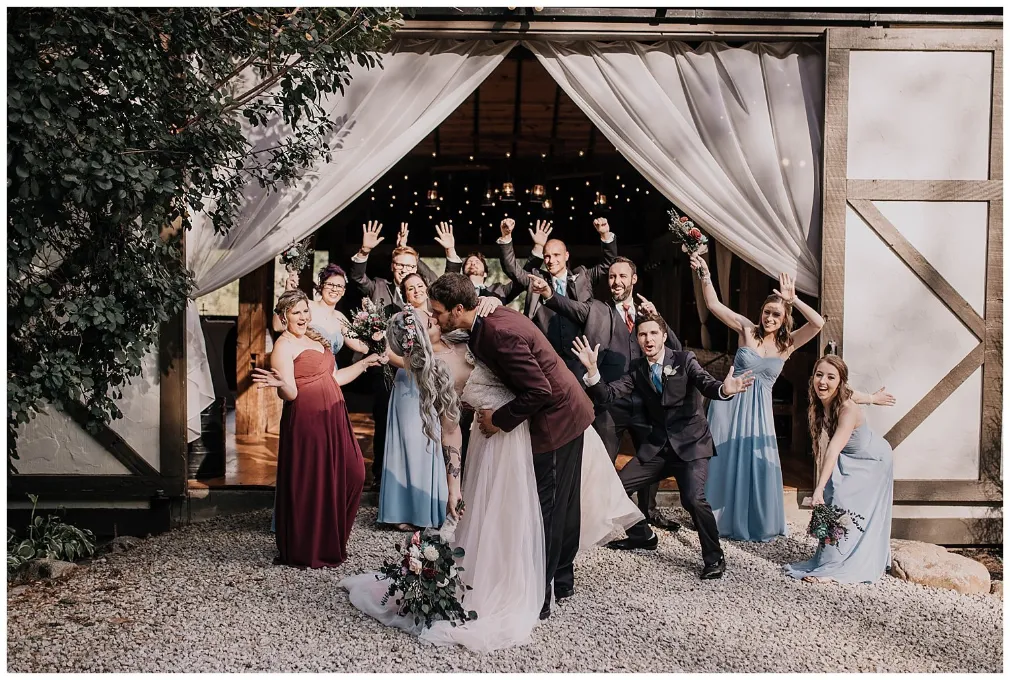 Discover Stunning Wedding Venues in Central Ohio: From Gardens to Creeksides
Are you ready to step into a wedding wonderland? Let us introduce you to The Meadowood, a hidden gem among Central Ohio's wedding venues! Picture a setting where rustic charm meets timeless elegance, creating the perfect backdrop for your big day. Nestled in the heart of Ohio, The Meadowood offers more than just a venue; it's an experience. Imagine saying "I do" surrounded by lush greenery, the gentle rustle of leaves, and the warm embrace of nature. Every corner is a photo-worthy moment, and every step you take is a dance towards forever. Your dream wedding finds its home at The Meadowood – where love, laughter, and happily ever after come to life! 🌿💕✨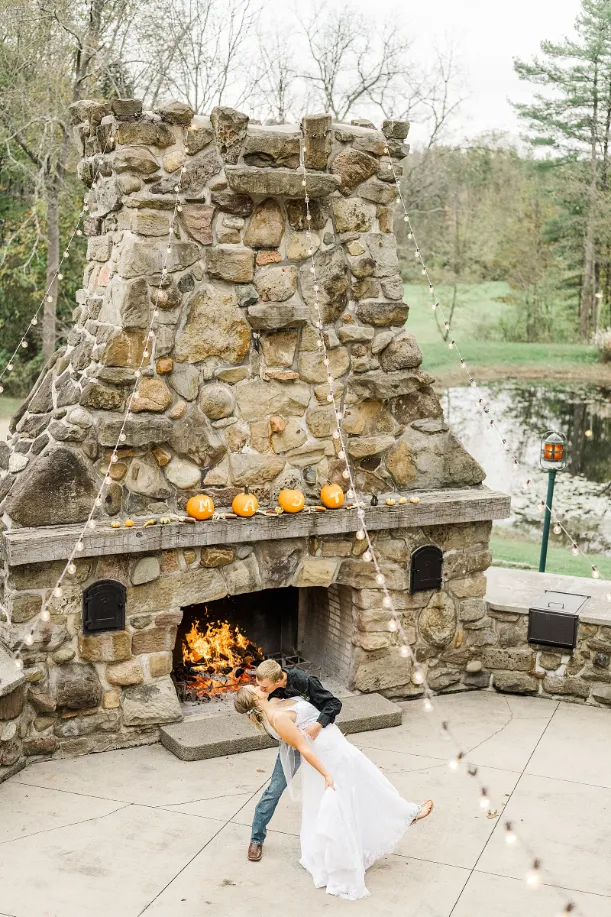 1. The Meadowood
Address: 4824 Rule Rd, Bellville, OH 44813, United States
Phone: +1 419-333-1312
Welcome to The Meadowood: Where Your Forever Begins in Gardens. Nestled in the heart of Bellville, Ohio, The Meadowood invites you to embark on a remarkable journey toward your dream wedding or special event. Our venue, dating back to the 1820s, exudes rustic elegance with exposed 200-year-old timbers and a sprawling patio featuring a unique 20-foot-tall stone fireplace overlooking a serene pond.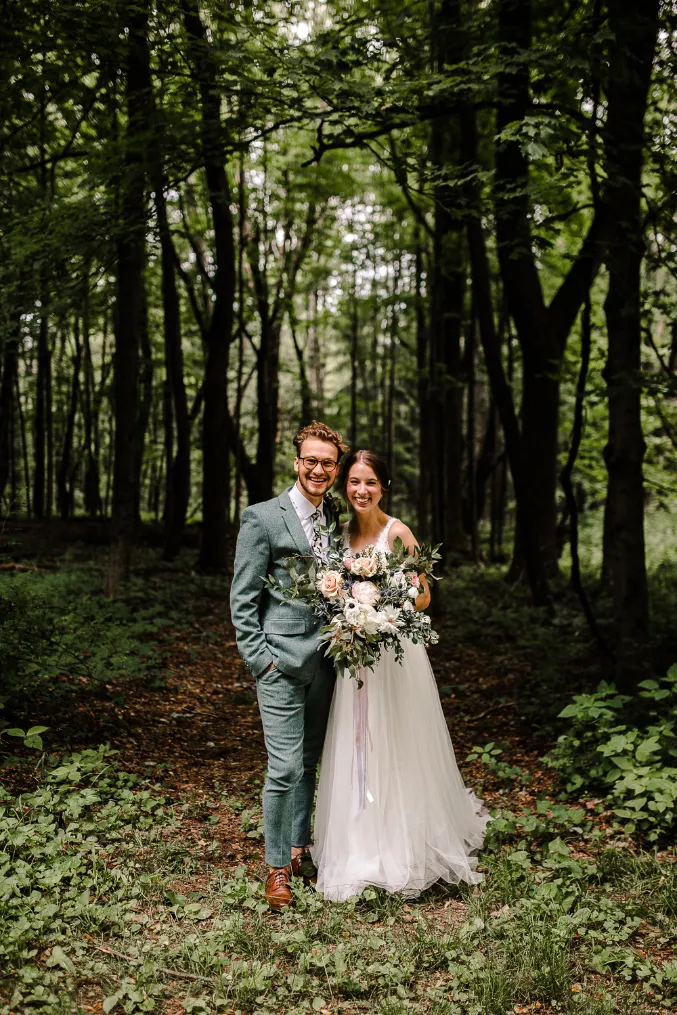 The Perfect Setting for Weddings & Events
Spanning over 53 acres of lush, wooded hillside, The Meadowood offers an idyllic backdrop for truly one-of-a-kind weddings. Surrounded by the beauty of nature, you'll find multiple enchanting ceremony sites and endless opportunities for capturing cherished moments in photographs. Our venue accommodates both indoor and outdoor celebrations from May through December.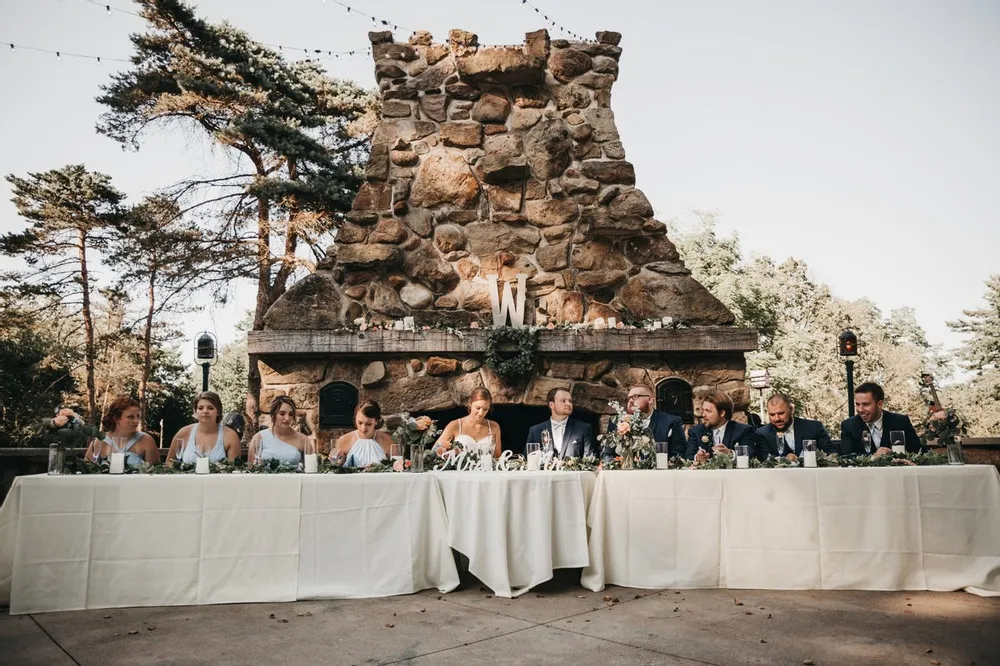 What's Included in Your Venue Rental:
Indoor/outdoor ceremony and reception options for up to 175 guests (May-October) or 130 guests (November-December)
Exclusive use of the venue for the entire day, allowing you to relax and savor every moment
On-site event manager to ensure your day runs smoothly
Assistance with setup
Dining tables and chairs
Ceremony chairs
Access to a bridal suite for the wedding party
Heating for the venue when needed
Indoor restrooms for your guests' comfort
A magnificent 20-foot-tall grand stone fireplace, which can be illuminated after dark upon request
Enchanting white string lights adorn the outdoor patio, creating a romantic ambiance
Indoor spaces adorned with charming white string lights
Outdoor landscape lighting to enhance the natural beauty of the surroundings
A collection of decorations at your disposal
A fully equipped bar with beverage coolers and two beer taps
The flexibility to choose your preferred caterer
Ample outdoor parking for your guests' convenience
Picturesque landscaping providing stunning backdrops for your wedding photos
Space for setting up lawn games or inflatables
Access to a refrigerator and stand-up freezer
An outdoor charcoal grill for your use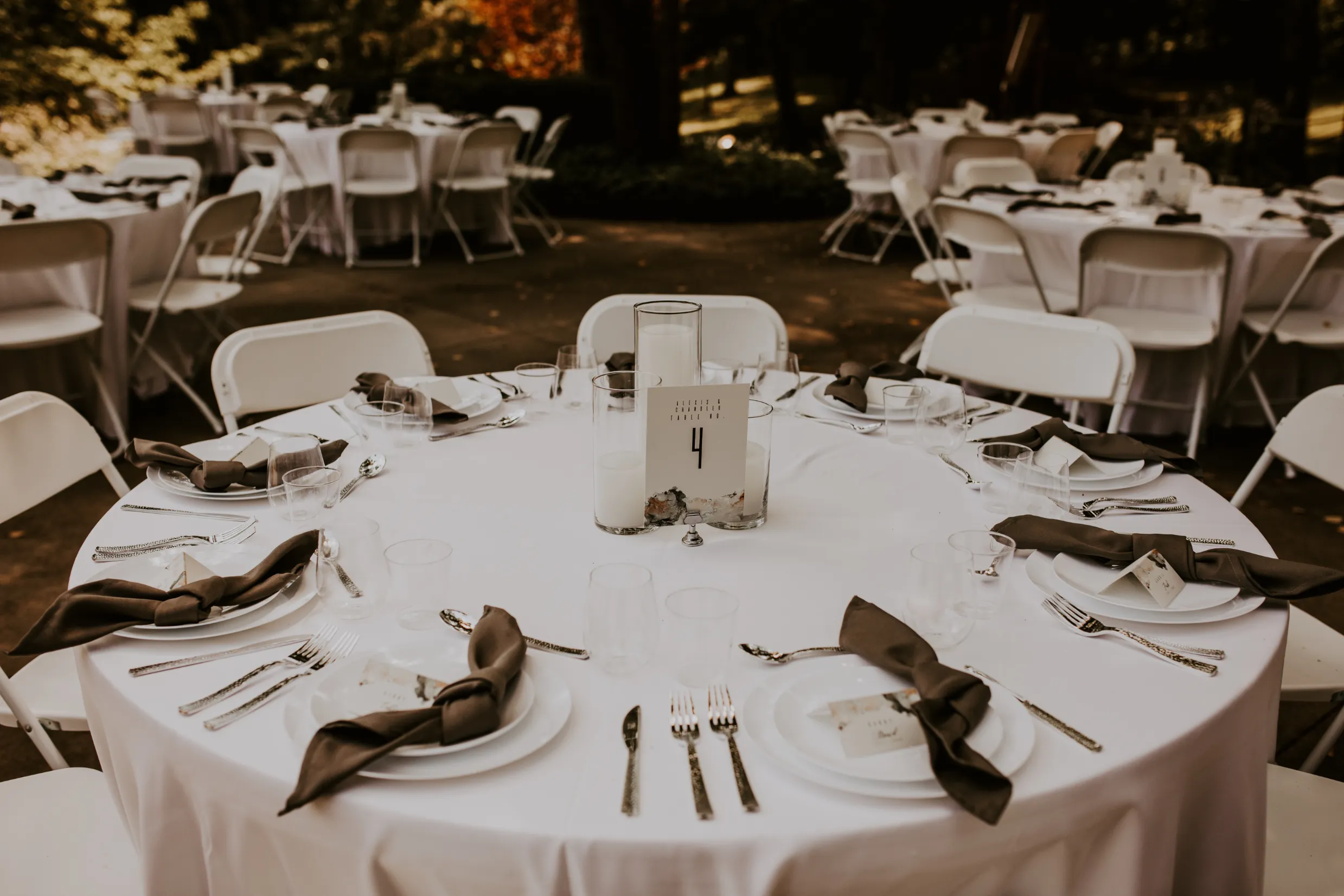 Beyond Weddings: Host Your Special Events
The Meadowood is not just a wedding venue; it's also an exceptional location for a range of special events. Whether you're celebrating a graduation, baby shower, company party, or any other memorable occasion, our venue is the perfect choice. You have the freedom to select your preferred caterer, food truck, or even bring your own food.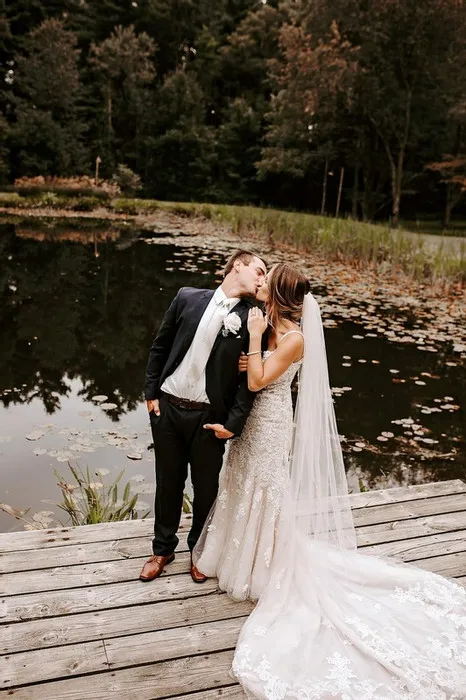 Venue Rental:
Accommodations for up to 100 guests (May-December)
Venue access from 10 AM to 10 PM, allowing ample time for setup, your event, and cleanup
A five-hour window for your event
Dining tables and chairs provided
Heating for the venue when required
Indoor restrooms for your guests' comfort
The grand 20-foot-tall stone fireplace, ready to be lit after dark upon your request
Enchanting white string lights on the outdoor patio
Indoor spaces adorned with charming white string lights
Outdoor landscape lighting to set the mood
A collection of decorations available for your use
A fully equipped bar with beverage coolers and two beer taps
Convenient outdoor parking
Scenic landscaping, offering picturesque spots for photos
Ample space for lawn games or inflatables
Access to a refrigerator and stand-up freezer
An outdoor charcoal grill at your disposal
At The Meadowood, we are committed to making your wedding or special event a truly memorable experience. Contact us today for pricing and availability, and let us help you create unforgettable moments that will last a lifetime. Your story begins here at The Meadowood.
2. Vue Columbus
Address: 95 Liberty St, Columbus, OH 43215, United States
Phone: +1 614-454-1877
Welcome to Vue Columbus: Where Creativity Meets Elegance. Situated on the edge of downtown Columbus, Ohio, Vue Columbus is more than just a venue – it's an experience. With its modern and urban design, Vue is the perfect setting for stylish wedding receptions, energetic conferences, or creative offsite meeting rooms.
Vue Weddings: Your Unique Urban Wedding Venue
Imagine exchanging vows in the heart of the quaint yet hip Brewery District, with inspiring views of historic buildings and the Columbus skyline as your backdrop. Vue Columbus offers a truly unique wedding experience in an incredible urban setting.
Vue Weddings FAQ:
Deposit: A non-refundable $1,000 deposit secures your date.
Fees & Taxes: Expect a 22% service fee and 7.5% sales tax.
Payment Terms: Multiple payments, with the final one due a month before your event.
Ceremony Rehearsal: You'll have one hour for your rehearsal, confirmed 30 days before.
Reception Time: Enjoy five hours, with flexibility for cocktail hours.
Alcohol: Sorry, no BYO alcohol; we're a permit-holding premise.
Guest Count: Final count due one month before, space for 150 ceremony/reception or 250 reception only.
Alternative Pricing: Lower minimum spending available for Monday-Thursday dates.
Inclusive Package: Yes, your wedding cake, centerpieces, and DJ are included.
Vendor Meetings: Pastry chef (4-6 months prior), florist (3-5 months prior), DJ (45-90 days prior).
Tasting: Attend a "First Look Event" to sample popular hors d'oeuvres, entrees, and cake flavors.
Parking: 65 complimentary spaces behind our building, plus a nearby parking garage.
Vue Venue Features
Full catering and unlimited open bar.
Dedicated venue coordinator.
Fresh floral centerpieces and custom wedding cake.
DJ for your reception and all setup/teardown services.
Wide range of floor-length linen colors.
Tables, chairs, and place settings included.
Beverage options: coffee, tea, soda, water.
Directions to Vue & Parking Information
We want your journey to Vue to be as smooth as your celebration:
Handicap parking is available in the front driveway (please pre-arrange).
For event parking, contact your event host to confirm the selected option.
Find us at 95 Liberty St. in the Brewery District, just off Front St.
Directions to Vue & Parking Information
Let's ensure your journey to Vue is as smooth as your celebration! 🚗
Handicap Parking: Convenient pre-arranged handicap parking is available in the front driveway.
Event Parking: Reach out to your event host to confirm the best parking option for the event.
Location: Vue is located at 95 Liberty St. in the Brewery District, just off Front St.
Driving Directions to Vue:
From the North: Visitors can take 315 South, exit onto Town St, then follow State Hwy 3 N/US-62 E to Liberty St.
From the South: Take 71 North, exit onto Greenlawn Ave, and head to Liberty St.
From the West: Start by taking 70 East, then follow 71 South and Greenlawn Ave to Liberty St.
From the East: Take 670 West to 315 South, exit Town St, and follow to Liberty St.
From Downtown: Commence the journey from High St south, take a right on Blenkner St, then onto Front St and Liberty St.
For construction updates, visitors can check out ODOT. 🚧
3. The Bluestone
Welcome to The Bluestone, where timeless charm meets dream celebrations! 🌟
Address: 583 E Broad St, Columbus, OH 43215, United States
Phone: +1 614-884-4646
Discover the historic charm of The Bluestone Wedding Venue
Tour Our 115-Year-Old Church: Begin your wedding journey with a personal tour of the historic church. Visitors can marvel at the soaring stained glass windows, unique artwork, a private Bridal Suite, spacious loft, and an elegant patio. The venue sets the stage for dream celebrations.
Personal Wedding Coordinator: Meet with the dedicated Wedding Coordinator to discuss every detail. Whether the desire is a customized menu, a photo booth, or inspiration from Pinterest, the team at The Bluestone is there to make visions a reality.
The Grand Sanctuary: Exchange vows in the grand yet intimate Sanctuary, accommodating up to 300 guests. The center stage becomes the sacred space as the couple takes their first steps as a married couple.
Customized Catering: Crafting a menu for 300 guests is made easy with the in-house Executive Chef, ensuring the menu suits all dietary preferences. Visitors can enjoy private tastings to savor mouthwatering selections and create the perfect menu.
Hors d'oeuvres: Choose from a variety of hors d'oeuvres, from prosciutto-wrapped asparagus to Miniature Beef Wellingtons. The selection caters to diverse tastes and ensures everyone is satisfied.
Dinner Options: Visitors can select buffet or plated dinners, with options like Supreme Chicken Piccata, Mango Barbecue Mahi, or Baked Gnocchi. The menu can be as unique as the love story.
Unique Dinner Stations: Elevate the dining experience with specialty stations like the Italian Feast, Mashed Potato Martini, or Gourmet Grilled Burger Bar. Creativity can shine through this unique offering.
Delectable Desserts:
Indulge your sweet tooth with options like the Colossal Apple Pie and Creme Brulee Cheesecake. The dessert offerings at The Bluestone cater to various tastes, including a S'more station for a touch of nostalgia.
Beverage Services:
Choose from a range of full-service bars, from non-alcoholic to Top Shelf. Customize your drink options to match your vision and keep the celebration flowing!
Unforgettable Reception:
Opt for a seated dinner or a modern cocktail reception. At The Bluestone, flexible setups and no time constraints mean your celebration can be as unique as your love story, ensuring an unforgettable experience for everyone.
Entertainment:
The Bluestone venue boasts top-notch audiovisual equipment, setting the stage for live entertainment or DJs. Enjoy special effects, slideshows, and video displays that will make your day unforgettable and entertaining.
Bridal Suite and Groom's Dressing Room:
Experience exclusive access to the entire venue all day long. The Bridal Suite offers privacy and convenience, while the Groom's Dressing Room ensures a relaxed start to the day, setting the tone for a perfect celebration.
Expert Wedding Coordinators:
The Bluestone's experienced coordinators are committed to guiding you through every step, from the initial tour to creating a customized proposal. Your vision is their priority, ensuring your dream event is brought to life seamlessly.
Audio Visual for Weddings and Events:
With state-of-the-art equipment at The Bluestone, your event's entertainment needs are met seamlessly. Whether it's live music, DJs, or any other audiovisual requirement, the venue can accommodate it all, adding an extra touch of magic to your special day.
4. The Exchange at Bridge Park
Welcome to The Exchange at Bridge Park, where moments effortlessly become cherished memories!
Address: 6520 Riverside Dr, Dublin, OH 43017, United States
Phone: +1 614-793-2263
Elevate Your Event at The Exchange:
Nestled in the heart of Dublin's picturesque Bridge Park neighborhood, The Exchange is more than a venue; it's an extraordinary experience. With contemporary design, rich hardwood floors, and rustic stone accents, The Exchange offers a unique blend of modern aesthetics and natural beauty. It's not just a setting; it's the perfect setting for your remarkable event.
Aesthetic Brilliance:
Picture hosting your event against the backdrop of historic downtown Dublin and the tranquil Scioto River. The Exchange presents breathtaking views that serve as the perfect canvas for your special day, corporate gathering, or social soiree.
Versatility Defined:
Designed with versatility in mind, The Exchange seamlessly transforms to accommodate your vision, whether it's an intimate gathering or an extravagant affair. The spacious layout can host up to 500 guests for plated events, with additional capacity for cocktail receptions and more. The outdoor courtyard and beautifully landscaped terrace offer perfect spaces for al fresco events.
5. Cherry Valley Hotel
Address: 2299 Cherry Valley Rd SE, Newark, OH 43055, United States
An Elegantly Styled Venue:
With its classic accommodations and elegantly styled event spaces, Cherry Valley Hotel welcomes you to a world where elegance meets celebration. It's the perfect setting for turning your dream wedding into a reality.
A Plethora of Event Space:
With an impressive 60,000 sq. ft. of indoor and outdoor space, Cherry Valley Hotel offers a multitude of options to host your special day. Whether you envision an intimate gathering or a grand affair, this venue has it all.
Tailored Planning:
The experienced team at Cherry Valley Hotel is dedicated to turning your vision into reality, from engagement to reception and every magical moment in between. Your wedding dreams are in expert hands.
Scenic Ceremonies:
Picture your ceremony against the backdrop of lush garden oases or intimate gazebos overlooking a serene pond. Cherry Valley Hotel provides the perfect canvas for your vows.
Versatile Reception:
From intimate gatherings to large celebrations, Cherry Valley Hotel can host wedding parties ranging from 50 to 1,500 guests. Choose from various reception options, including an elegant ballroom and the newly renovated Ohio Event Center.
Comfortable Guest Accommodations:
Keep your guests under one roof with a wedding room block that offers king-size beds, botanical garden views, and convenient onsite dining options. Cherry Valley Hotel ensures their stay is as comfortable as it is enjoyable.
Complete Your Wedding Agenda:
Cherry Valley Hotel is not just a wedding venue; it's an ideal space for pre-wedding celebrations too! Every aspect of your wedding journey is taken care of, from showers to rehearsal dinners and post-wedding brunches.
Amenities & Services:
Guests can revel in nature-inspired amenities, an indoor pool, a fitness center, beautiful botanical gardens, free Wi-Fi, and more. Cherry Valley Hotel offers a stay crafted for relaxation and enjoyment.
Special Packages for a Memorable Stay:
Enhance your stay with special packages, including early booking discounts, luxury picnics, romance packages, and more. Cherry Valley Hotel believes that every celebration should be extra special.
Explore Local Attractions:
Discover the history, art, and technology of Central Ohio at The Works Museum or immerse yourself in nature at The Dawes Arboretum. Cherry Valley Hotel ensures that your visit is a complete and enriching experience.
Signature Events for Lasting Memories:
Cherry Valley Hotel hosts signature events like bourbon tastings, live music, seasonal dining, and more, creating unforgettable memories for every guest. Every moment spent at Cherry Valley Hotel is designed to be extraordinary.
6. The Trout Club
Address: 2250 Horns Hill Rd NE, Newark, OH 43055, United States
A Venue of Unique Blends:
Situated in the picturesque countryside of Newark, Ohio, The Trout Club harmoniously combines historic tradition with contemporary sophistication. Its breathtaking natural landscapes, top-notch services, and exceptional amenities offer the perfect canvas to transform your wedding dreams into an unforgettable reality.
Venue Highlights:
Historic Charm Meets Modern Luxury: The TC Pavilion, with its retractable glass walls, high vaulted ceilings, natural wood finishes, and inviting bar, sets the stage for an enchanting celebration. With the backdrop of 163 acres of manicured, rolling landscape, it's a setting that will leave your guests in awe.
Tailored Packages: The Trout Club understands that no two weddings are alike. Each package is all-inclusive and includes a dedicated on-site wedding coordinator, a choice of ceremony locations, a 13-hour use of the TC Pavilion, and a delectable specialty buffet with a variety of choices. From chairs and tables to linens and cake-cutting service, every detail is considered.
Amenities Galore: Multiple indoor and outdoor event spaces, dressing rooms for the bridal party and groomsmen, covered outdoor spaces, and accessibility features ensure your guests' comfort. The Trout Club is committed to both beauty and functionality, ensuring your wedding day is both memorable and convenient for everyone.
Full-Service Experience: Leave the logistics to the professionals at The Trout Club. On-site catering, event coordination, an on-site day-of coordinator, bartending services, and catering options, including plated and buffet styles, offer flexibility.
Elopement/Micro-Wedding Package: For intimate celebrations, The Trout Club offers an affordable package including ceremony space for up to 18 guests, officiant services, dinner, wedding cake, and a villa stay for the newlyweds. A chance to create cherished memories with your closest loved ones.
Additional Amenities:
The Trout Club goes the extra mile with amenities like complimentary golf for the wedding party, overnight accommodations in TC Villas, and assistance in connecting with florists, musicians, and bakers to complete your wedding vision.
Venue Snapshot:
Capacity: The Trout Club can accommodate up to 250 guests, making it suitable for both intimate gatherings and grand celebrations.
Setting: A unique blend of Country Club, Hotel, and Restaurant elements offers diverse options for your wedding festivities.
Ceremony Types: The Trout Club can tailor its services to your specific needs, whether it's a Civil Union, Non-Religious Ceremony, Religious Ceremony, or Vow Renewal Ceremony.
Services Offered: Comprehensive wedding services include Bar and drinks, Food and catering, Planning, and Service Staff, ensuring every aspect of your wedding is expertly handled.
At The Trout Club, your wedding day unfolds into a masterpiece of beauty, elegance, and unforgettable moments. Let the serene countryside and modern amenities set the stage for your love story. Contact The Trout Club today to start planning your dream wedding and create memories that will last a lifetime. Here, rustic charm meets modern luxury, and every moment is a cherished memory in the making.
7. Retreat 21
Address: 11433 Industrial Pkwy, Marysville, OH 43040, United States
Discover a Haven of Dreams and Adventure
Retreat 21, nestled in the heart of Central Ohio, invites guests to a realm where dreams effortlessly merge with the tranquil embrace of nature. It's more than just a venue; it's a sanctuary of serenity, perfect for weddings, meetings, adventure, and relaxation. Retreat 21 offers an experience that transcends expectations.
For the Dreaming Hearts: Weddings
Enchanting Spaces: Garden-chic patios and stunning interiors set the stage for any wedding day. Couples can say "I do" against breathtaking outdoor backdrops, creating memories to cherish forever.
Weekend Escape: Cozy modern cabins transform the celebration into a weekend escapade for both the couple and their guests.
Sip & Celebrate: An onsite winery and cidery (coming in 2023) offer the perfect setting to toast to love and new beginnings.
Inspire & Rejuvenate: Meetings & Retreats
Innovation Amidst Nature: Indoors merge seamlessly with the outdoors, providing a captivating environment for corporate events and team-building adventures.
Tailored Experiences: Retreat 21 customizes experiences for every group from professional development programs to team-building escapades.
Stay and Work: The venue accommodates both short meetings and extended retreats with its onsite comfortable lodgings.
Raise Your Glass: Wines & Ciders
Handcrafted Indulgence: Guests are invited to indulge in handcrafted wines and ciders, surrounded by the breathtaking beauty of nature.
Unplanned Adventures: Retreat 21 sets the perfect stage for creating unforgettable moments with loved ones.
Cozy Retreats: Modern Cabins
Escape the Ordinary: Retreat 21's modern, minimalistic cabins offer a tranquil escape from the bustle of everyday life.
Elevated Comfort: Guests can unwind in a tranquil space, ideal for a romantic getaway or a quiet night in.
Venture into the Wild: Outdoor Exploration
Nature's Playground: Retreat 21 spans 64 acres of prairie land, woodlands, trails, streams, and ponds, creating a haven for adventure enthusiasts.
Boundless Activities: From scenic trails to an 18-hole golf course, adventure and relaxation await at every corner.
Your Unforgettable Journey Awaits
Retreat 21 invites guests to immerse themselves in an outdoor oasis that seamlessly merges modern luxury and warm hospitality. With stunning patios, panoramic views, and breathtaking ceremony areas, Retreat 21 serves as the canvas for a perfect escape.
Included in Venue Rental
One private wedding party suite.
6 hours of event time.
Expert guidance from a dedicated venue concierge.
Ceremony rehearsal time.
Access for engagement photos.
Ample onsite parking.
Endless photo opportunities.
Stylish event seating and natural wood tables.
Setup/teardown of venue-provided tables and chairs.
Included in Saturday Package
Weekend property access.
3 hours for a rehearsal dinner at The Taphouse.
Complimentary 2-night stay in the premier waterfront cabin.
Priority guest booking privileges for onsite accommodations.
Access to the Waterfall Deck, beach area, and natural swimming pool.
Golf cart for easy guest transportation.
Moments for adventure and relaxation, from hiking to star gazing.
Activities at Retreat 21
| | |
| --- | --- |
| Activity | Description |
| Scenic Trails | Guests can enjoy the beautiful natural surroundings with scenic hiking trails. |
| Swimming Pools Relax | Natural swimming pools provide a perfect space to relax and unwind. |
| Hot Tubs | Cozy hot tubs offer a relaxing escape. |
| Winery and Cidery | The onsite winery and cidery (coming in 2023) offer a delightful experience for wine enthusiasts. |
| Golf | Guests can play a round of golf at the 18-hole golf course. |
| Spa and Yoga | Pamper sessions with spa treatments and rejuvenation through yoga are available. |
| Racing | Engage in exciting racing activities. |
| Yard Games Olympics | Fun yard game Olympics provide laughter and enjoyment. |
| Dog-Friendly | The Taphouse at Retreat 21 is dog-friendly, making it ideal for pet lovers. |
In-House Catering: A Feast to Remember
At Retreat 21, the venue exclusively partners with Gourmet Fresh to craft a memorable meal for all guests. Customizable menus and no catering minimums ensure a dining experience as unique as the event itself.
FAQs: Your Questions Answered
For more details regarding the booking process, security deposit, beverage options, catering, vendor selection, accessibility, and more, guests are encouraged to visit the Retreat 21 website for comprehensive FAQs.
Embark on Your Journey
The journey at Retreat 21 begins here. Guests are invited to immerse themselves in an unforgettable outdoor experience. Scheduling a tour today allows them to discover the beauty of nature, onsite cabins, and handcrafted wines and ciders.
8. The Ellis
Address: 777 N 4th St, Columbus, OH 43215, United States
8. The Ellis
Address: 777 N 4th St, Columbus, OH 43215, United States
Phone: +1 614-776-0017
An Industrial Charm with Heritage:
Nestled in the heart of Italian Village, The Ellis isn't just a venue—it's a harmonious blend of modern industrial charm and deep-rooted heritage. Once the Columbus Electrical Works building, this venue pays tribute to its Italian roots while embracing the modern era.
Comprehensive Stress-Free Packages:
At The Ellis, every wedding dream is curated seamlessly. From floral centerpieces to a custom-designed cake, full catering, and a customizable bar, all your desires are encompassed within their inclusive packages. Impeccable service and attention to detail are their hallmarks.
A Testament to Experience and Design:
With over two decades of event planning experience, The Ellis ensures your day is stress-free and unforgettable. Exposed brick, high ceilings, arched windows, and polished concrete floors merge the old with the new, reflecting their commitment to exceptional design.
Weddings in Columbus' Heart:
Intimate or grand, The Ellis adapts to your vision. With spaces for up to 175 guests and versatile indoor and outdoor areas, it's the perfect canvas for any celebration. The dedicated dancing space adds an element of joy and festivity.
Exceptional Services and a Giving Spirit:
From flexible payment structures to supporting charitable organizations, The Ellis goes the extra mile. They believe in giving back to the community and offer various payment options to suit your needs.
Versatility in Spaces and Dedication to Excellence:
From weddings to corporate events, The Ellis offers versatile spaces that cater to your unique requirements. The presence of in-house catering, updated AV equipment, and an attentive event coordinator ensures that every event at The Ellis is a resounding success.
A Promise of Authenticity and Exceptional Moments:
Locally owned and operated, The Ellis is built on a foundation of family, integrity, and gratitude. Every event they host embodies a touch of authenticity, making it a truly memorable experience.
Discover The Ellis
More than just a venue, The Ellis is your canvas for crafting cherished memories that last a lifetime. It's a celebration of love, culture, and the art of creating exceptional events. Join them in the journey of creating unforgettable moments where history, heritage, and modern elegance converge.
BONUS: The Makoy
The Makoy Center is an elegant event and wedding venue located in Hilliard, Ohio. It offers modern ballrooms for wedding receptions and other events, and has been serving engaged couples for over 35 years. The venue is family-owned and provides personalized services to create a memorable event experience. The Makoy Center is dedicated to helping clients design their events, including linens and centerpieces, to suit their preferences.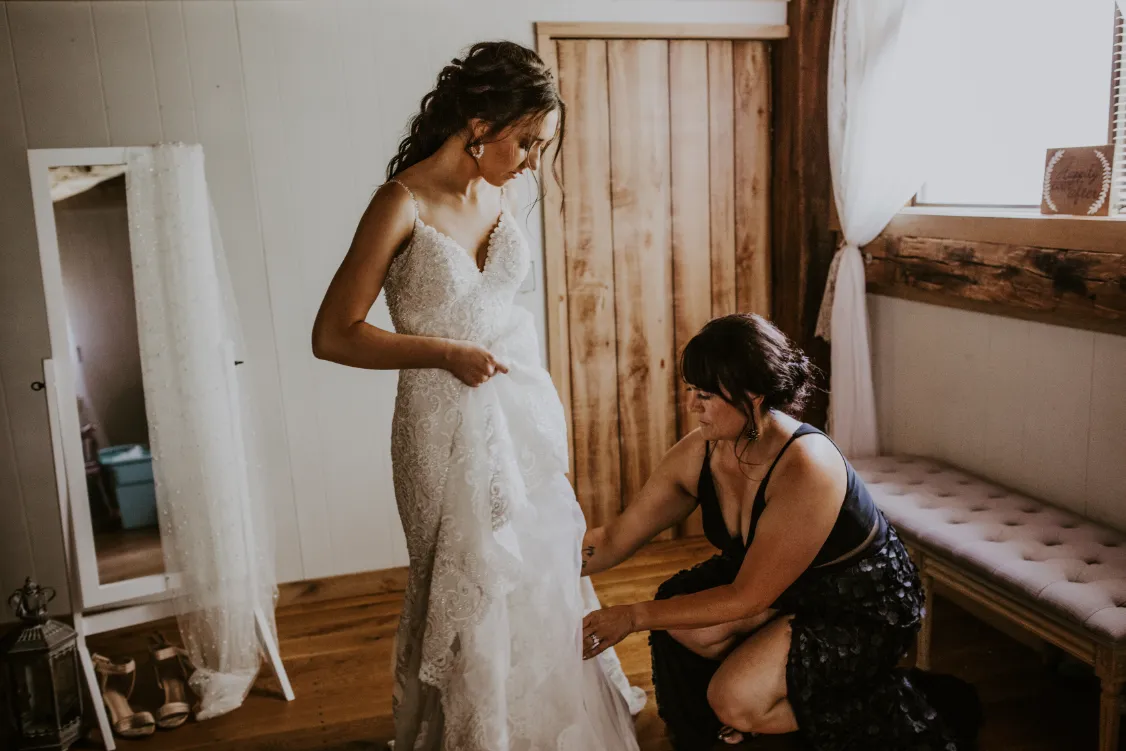 Central Ohio Wedding Venues: Your FAQs Answered
1. Discovering Magical Venues
Q1: Which venues are captivating for weddings in Central Ohio?
A: Central Ohio boasts enchanting venues like The Columbus Athenaeum, Franklin Park Conservatory, The Athletic Club of Columbus, and The Wells Barn.
Q2: How far in advance should I plan to book a venue?
A: Securing your Central Ohio venue 12 to 18 months ahead is recommended, especially for popular seasons like spring and summer.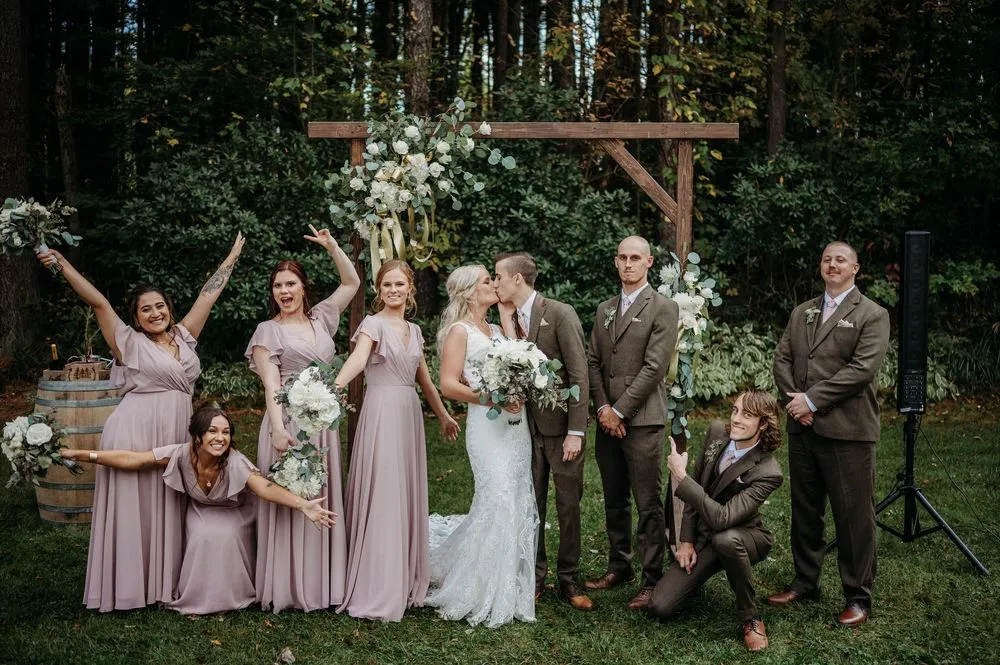 2. Budgeting for Your Dream Venue
Q3: What is the typical cost of a wedding venue in Central Ohio?
A: Wedding venue costs vary widely based on location, size, and amenities. On average, expect to spend between $5,000 to $10,000 for venue rental.
Q4: Can I choose my own catering and vendors for the wedding?
A: Some venues in Central Ohio offer flexibility in choosing vendors, while others have preferred or exclusive lists. Check with your chosen venue.
3. Exploring Venue Facilities
Q5: What is the capacity of wedding venues in Central Ohio?
A: Central Ohio wedding venues come in various sizes, accommodating anything from intimate gatherings of 50 guests to grand celebrations of 300 or more.
Q6: Is parking available at most venues?
A: Yes, most Central Ohio venues provide parking options for guests. However, availability and capacity may vary.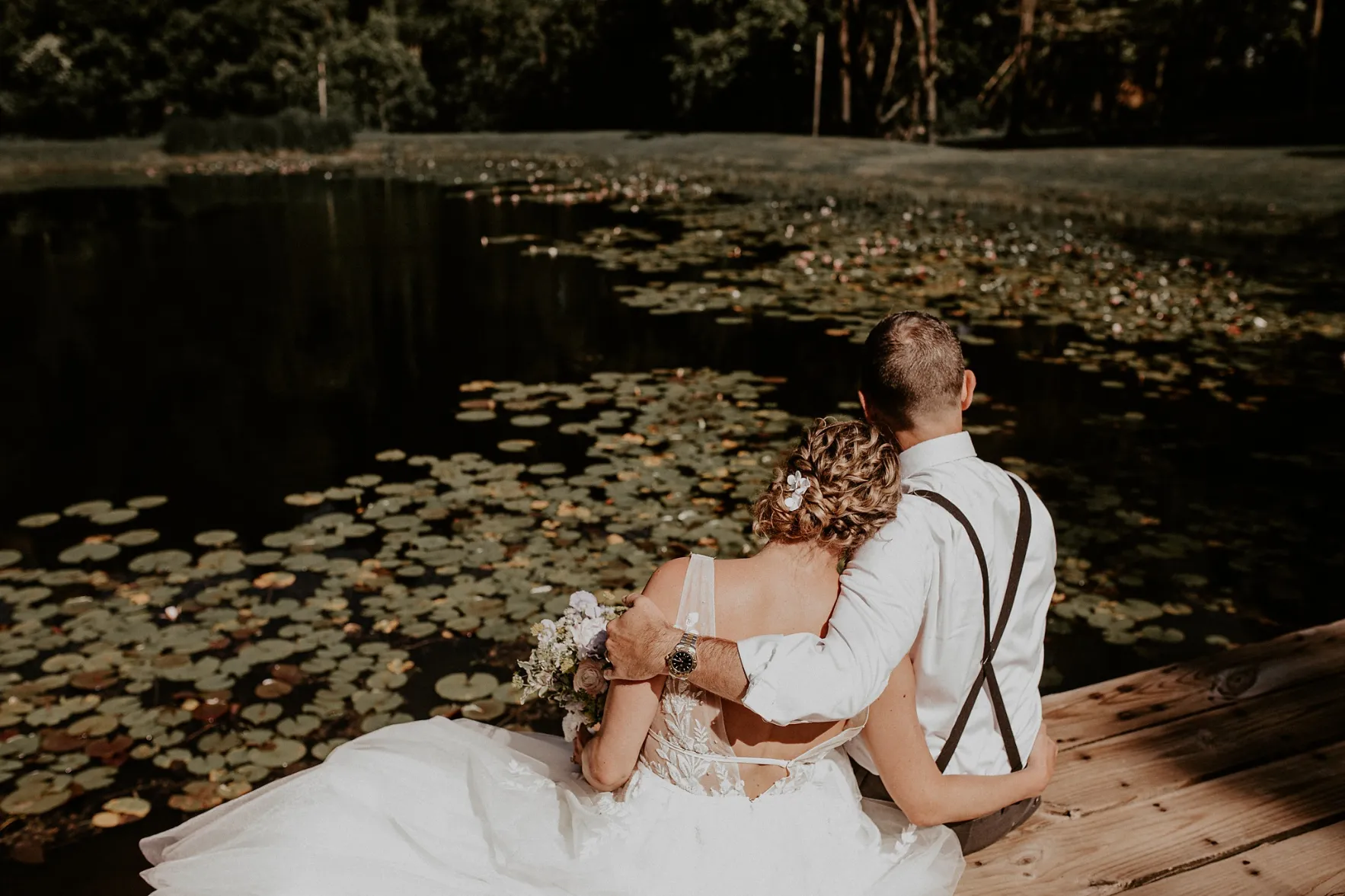 4. Embracing the Outdoors
Q7: Are outdoor wedding venues popular in Central Ohio, and when is the best time for an outdoor wedding?
A: Outdoors weddings are popular, especially in spring and fall (May to October) when the weather is favorable.
Q8: Do venues offer backup plans for inclement weather during outdoor weddings?
A: Many outdoor venues in Central Ohio have contingency plans or indoor spaces in case of bad weather.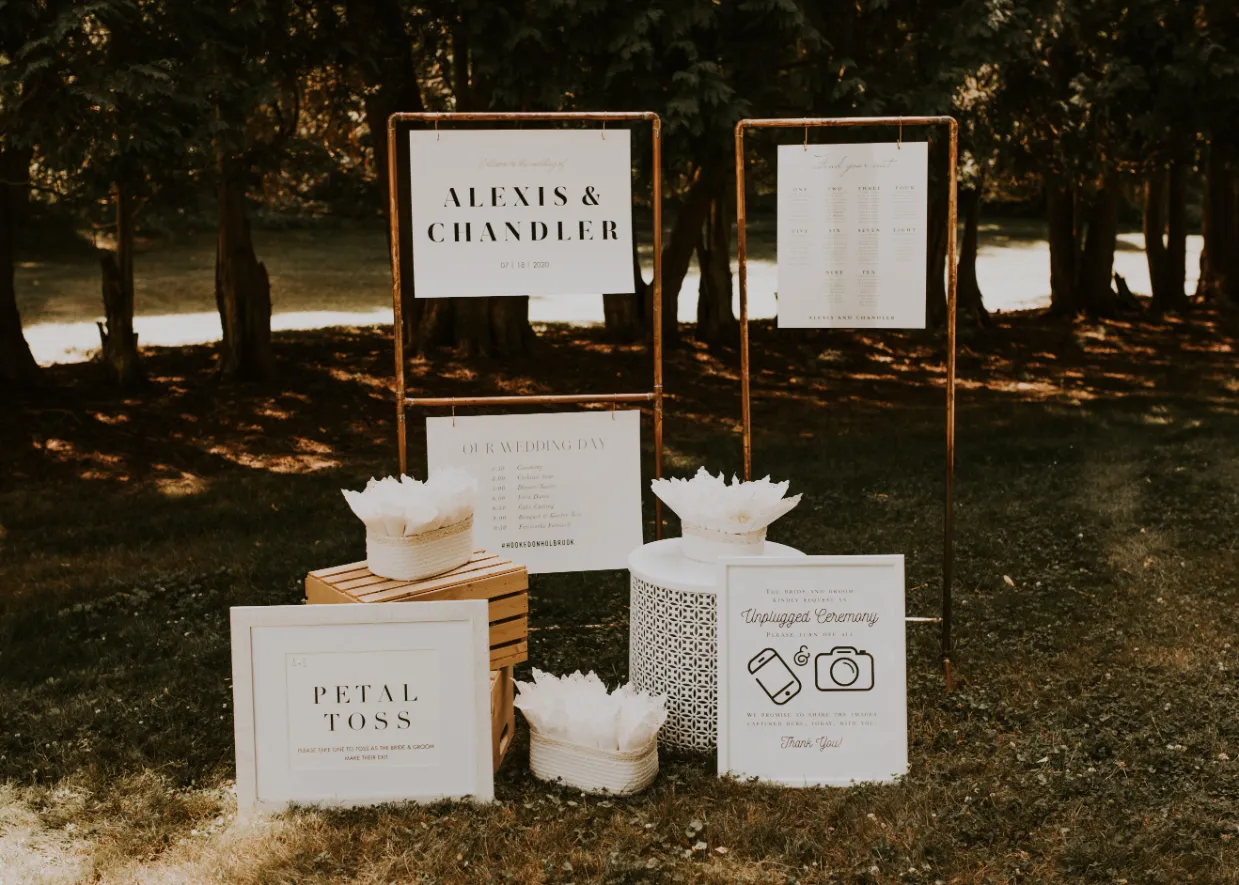 5. Planning and Personalizing Your Special Day
Q9: Can I customize the layout and decor to match my wedding theme and colors?
A: Most venues allow some degree of customization. Discuss your ideas with the venue coordinator.
Q10: Can I also hold a rehearsal dinner or engagement party at the venue?
A: Yes, many venues offer spaces for rehearsal dinners and pre-wedding events. Inquire about availability and pricing.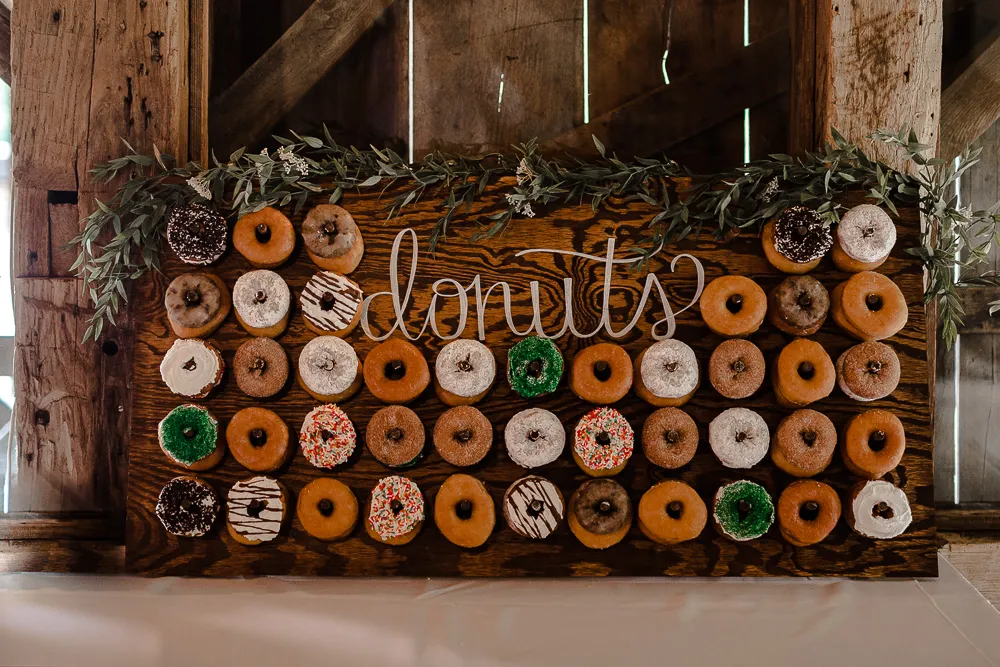 Central Ohio offers exciting landmarks and historic sites that wedding guests can explore:
National Veterans Memorial and Museum in Columbus: Paying homage to veterans, an emotional journey through their service and sacrifice.
Ohio Statehouse Museum in Columbus: A step into Ohio's political legacy, delving into its rich and dynamic history.
Franklin Park Conservatory and Botanical Gardens in Columbus: A breathtaking oasis, where lush botanical wonders await, captivating the senses.
Cedar Bog Nature Preserve in Urbana: Unveil the secrets of unique wetland ecosystems, a haven for nature enthusiasts.
Hocking Hills State Park in Logan: An adventure into nature's canvas, a realm of awe-inspiring landscapes and cascading waterfalls.
Cuyahoga Valley National Park in Brecksville: A picturesque playground for outdoor enthusiasts, offering scenic hikes and captivating outdoor activities.
Rock and Roll Hall of Fame in Cleveland: Celebrate the rhythm of music history, a vibrant journey through the melody of the ages.
James A. Garfield Memorial and Tomb in Cleveland: A glimpse into the life of the 20th U.S. President, a learning experience steeped in history.
A Christmas Story House in Cleveland: A nostalgic pilgrimage for movie aficionados, reliving the magic of a beloved classic.
🌐 Sources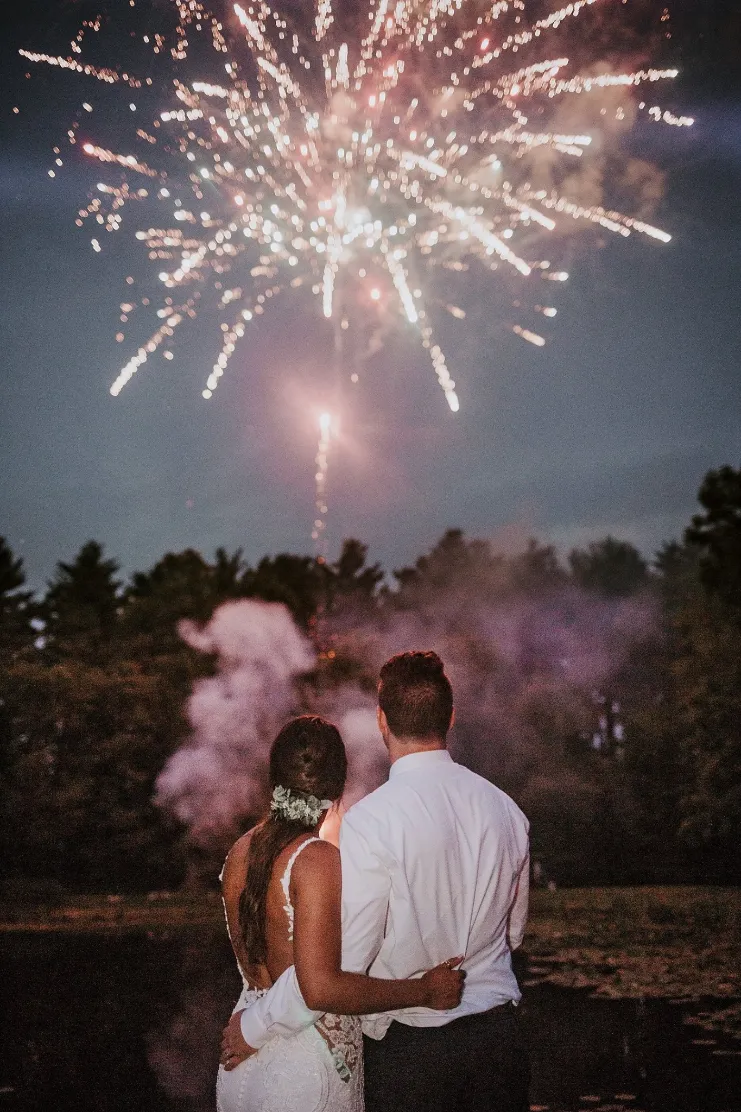 Can you tell me more about the cost of Ohio weddings?
Reception venue: $11,200
Live band: $3,900
Photographer: $2,600
Florist: $2,400
Videographer: $2,100
🌐 Sources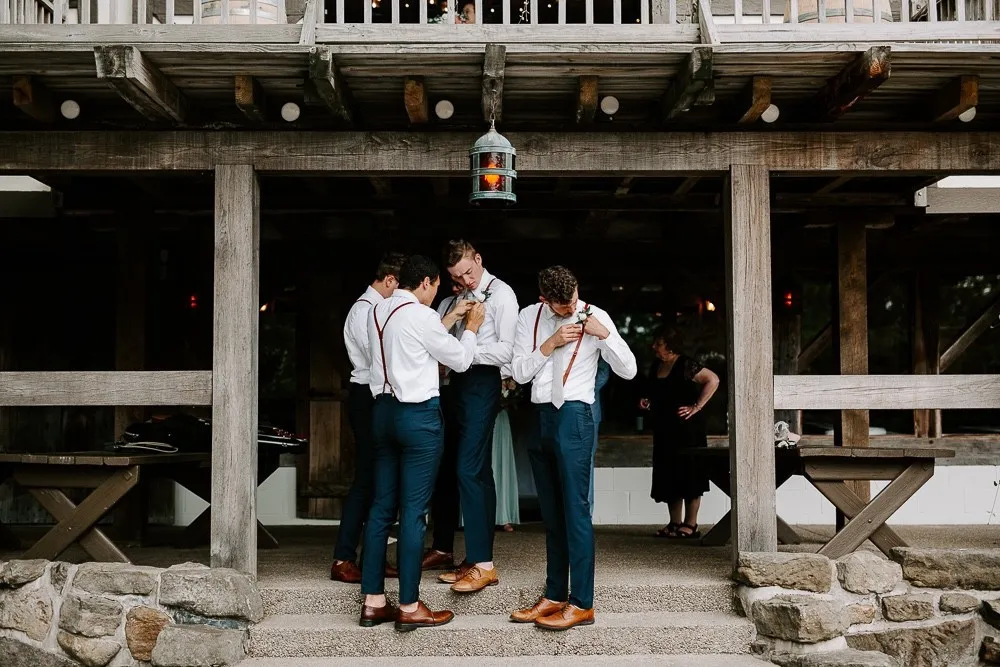 What are the most popular cities in Central Ohio for a Columbus Wedding Venue?
Central Ohio is primarily anchored by the city of Columbus, which is the largest city in the state of Ohio and serves as the state capital. While there are numerous cities and towns in Central Ohio, listing 50 major ones can be challenging as the definition of "major" can vary based on criteria such as population, economic significance, or cultural impact. However, I can provide a list of some significant cities and towns in Central Ohio:
Columbus (Largest and capital city)
Cleveland
Cincinnati
Toledo
Akron
Dayton
Parma
Youngstown
Lorain
Hamilton
Springfield
Elyria
Kettering
Mentor
Middletown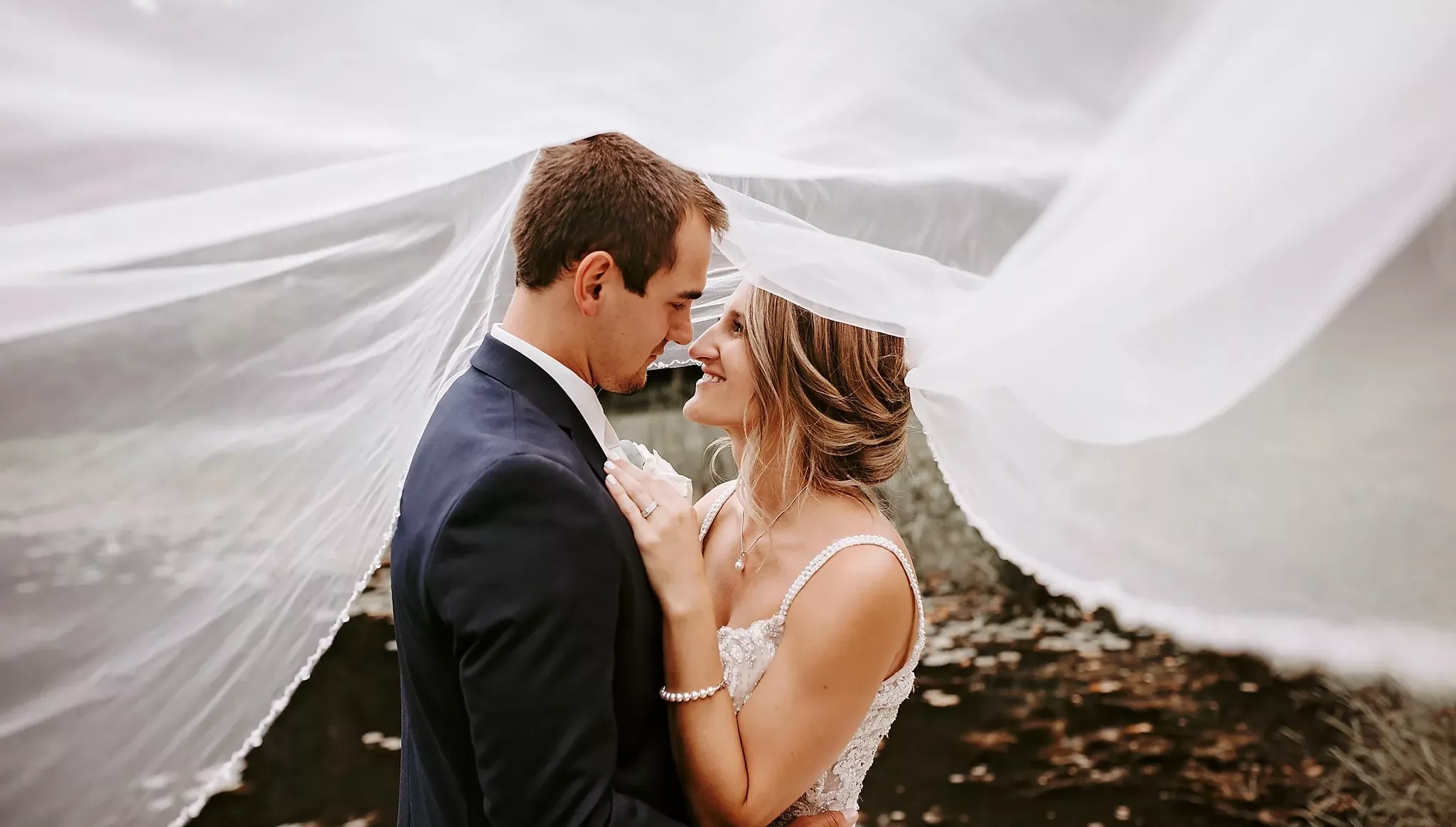 What are the top barn wedding venues near Columbus?
Jorgensen Farms: A premier destination for celebrating love and unity.
The Barn at Fern Hollow: A rustic venue surrounded by scenic rolling hills and majestic trees.
The Wenbeck at Little Bear: A charming venue known for its intimate setting.
Pavilion Kiss: Offers a picturesque setting for barn weddings.
The Lakes Golf and Country Club: Features lush gardens for a beautiful barn wedding experience.
Amelita Mirolo Barn: Known for its captivating ambiance, perfect for a romantic barn wedding.
Bonner Barn: Offers a rustic and charming setting for your special day.
Lynd Fruit Farm: Known for its idyllic barn venue, creating a magical atmosphere.
High Line Car House: Features an industrial yet elegant setting, suitable for a barn-style wedding.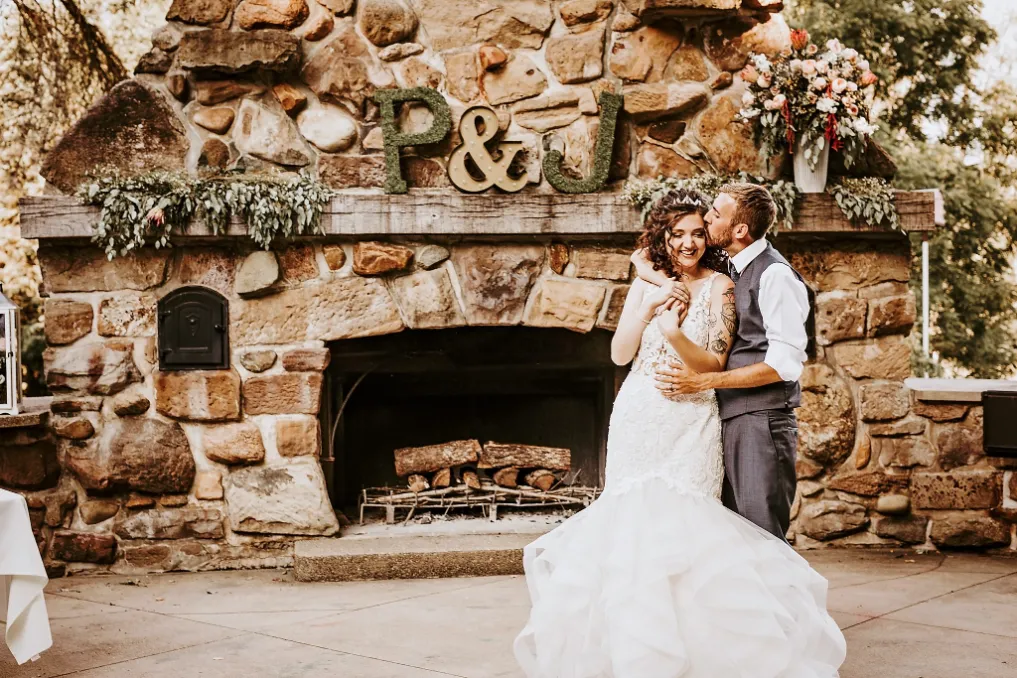 Good Luck Finding Your Perfect Columbus Wedding Venue
As you explore the diverse wedding venues of Central Ohio, we wish you all the best in finding the perfect place to celebrate your love and create lasting memories.