Explore charming wedding reception venues in Ohio! From riverside elegance to outdoor serenity, discover locations in cities like Columbus, Cincinnati, and more, such as The Meadowood!
Swoonworthy "Wedding Reception Venues Near Me" to Consider
1. The Meadowood: A Woodland Sanctuary
Address: 4824 Rule Rd, Bellville, OH 44813, United States
Love grows wild in the heart of Ohio, just like the forest. Every moment here at The Meadowood is an adventure.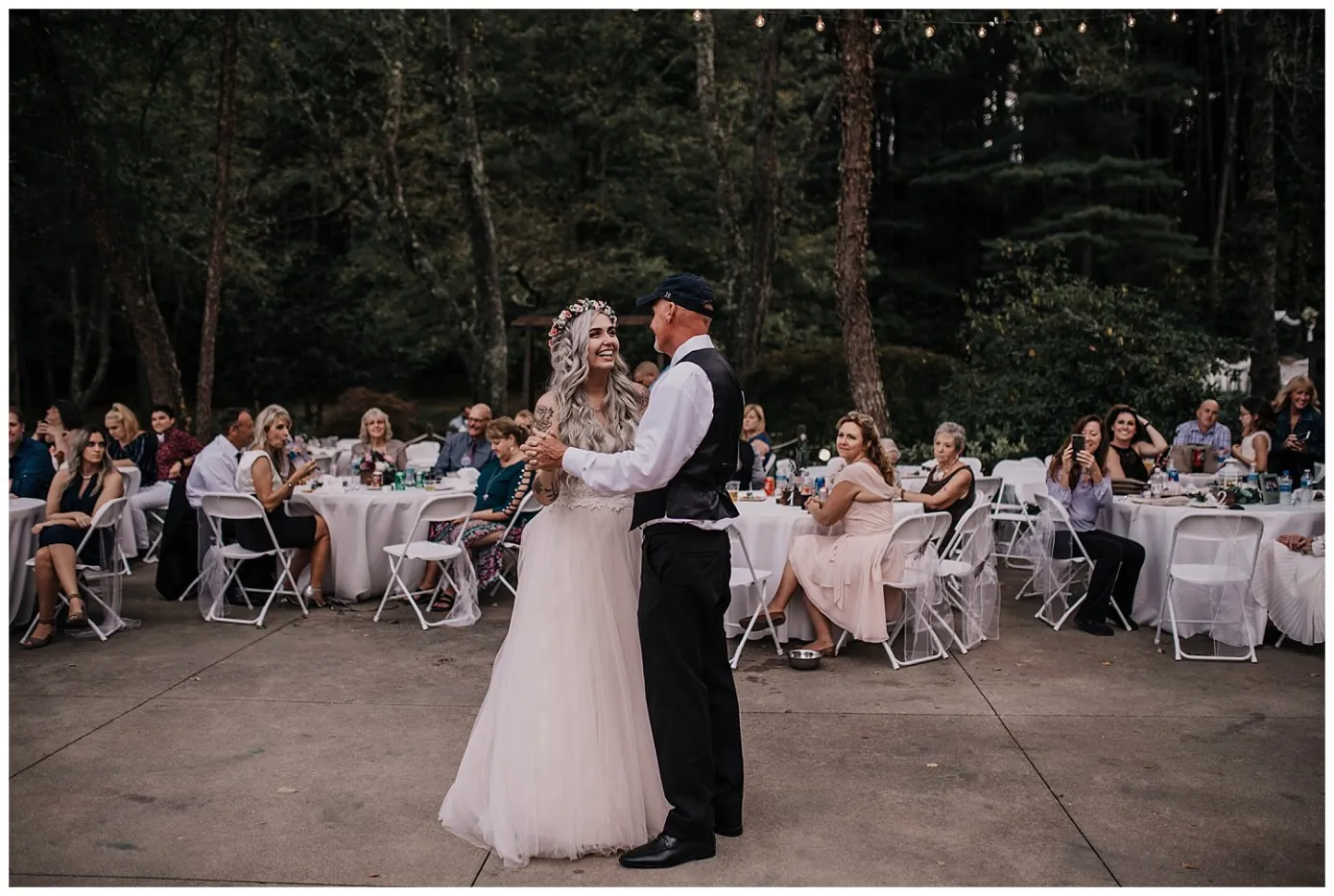 🌳 Nestled in Bellville, Ohio, The Meadowood is your enchanting woodland escape. From intimate ceremonies to grand receptions, we turn your dreams into cherished memories.
💫 Your Dream Wedding, Our Dedication
Our dedicated team ensures your journey from vision to reality is seamless. We focus on every detail, from decor to food, music, and more.
🏰 Venue Spaces to Choose From
The Forest: Embrace woodland wedding vibes for your rustic and boho celebration. so gorgeous, you don't really need event decor!
The Meadows: Enjoy a picturesque outdoor area for stunning natural photos.
The Barn: Experience state-of-the-art indoor facilities for your reception.
Cedar House: Our newest addition allows 8-12 guests overnight lodging.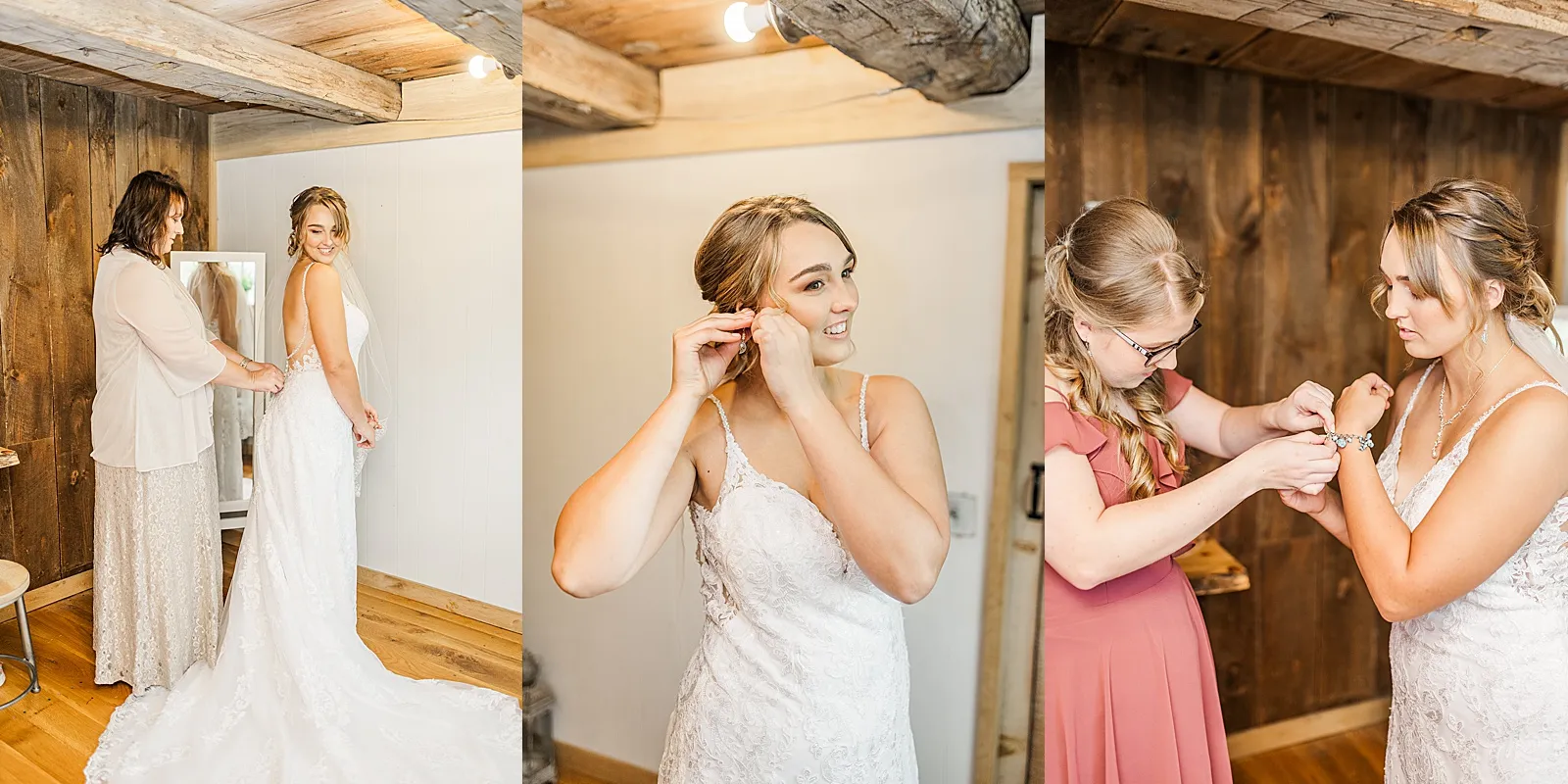 👰 Get Ready in Style & Sophistication
Step into our enchanting Bridal Suite, bask in natural light, and rustic charm. It's the perfect tranquil escape before your big moment.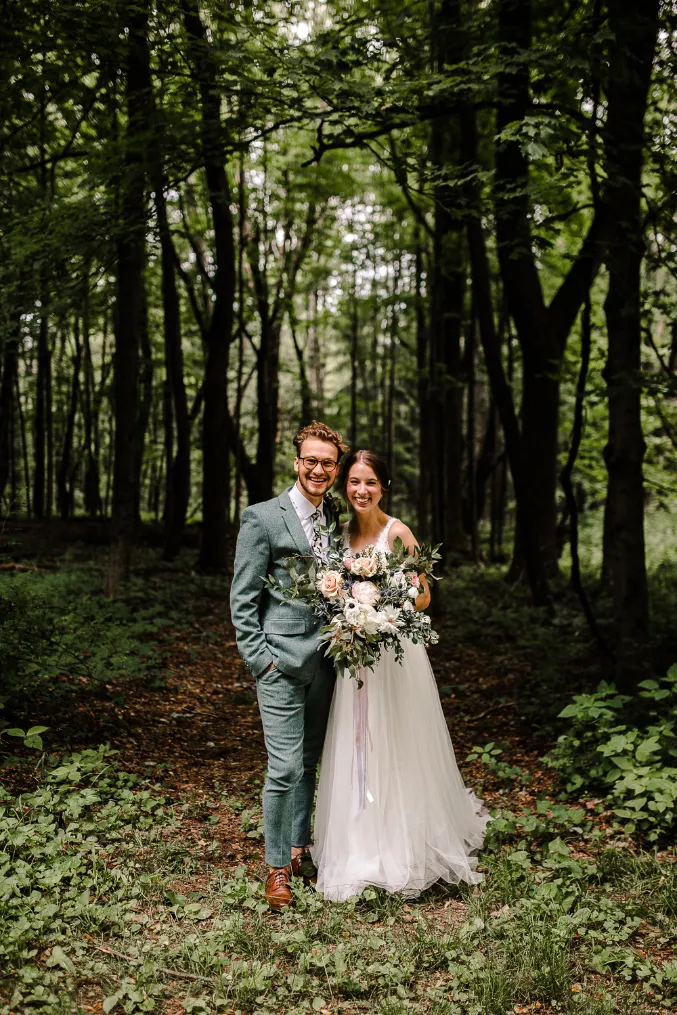 💍 Say "I Do" in the Forest: Perfect for Wedding Ceremonies
Exchange vows beneath a breathtaking arbor, surrounded by the serene forest backdrop. Rain or shine, choose from multiple unique ceremony areas.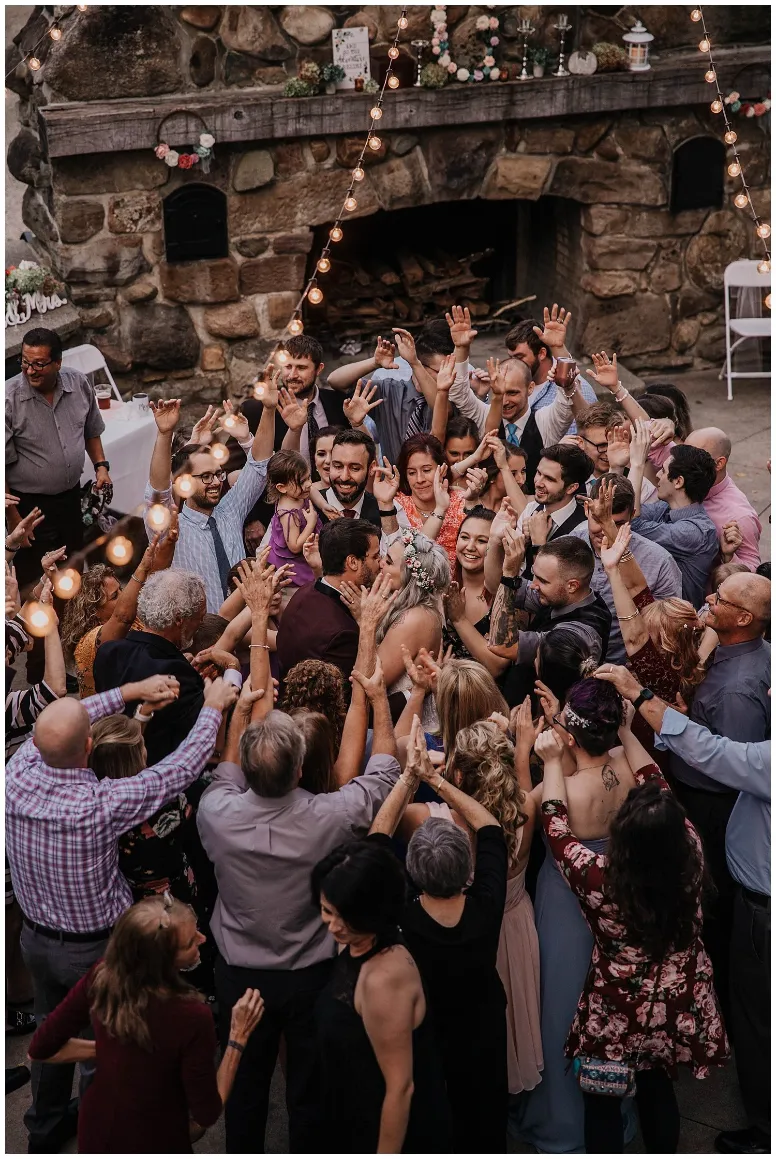 🥂 Sip & Savor on the Patio Cocktail Lounge
Our Barn's spacious outdoor patio offers stunning views and rustic ambiance. Enjoy libations and toast under countless forest backdrops. It's also a fantastic location for your wedding rehearsal party.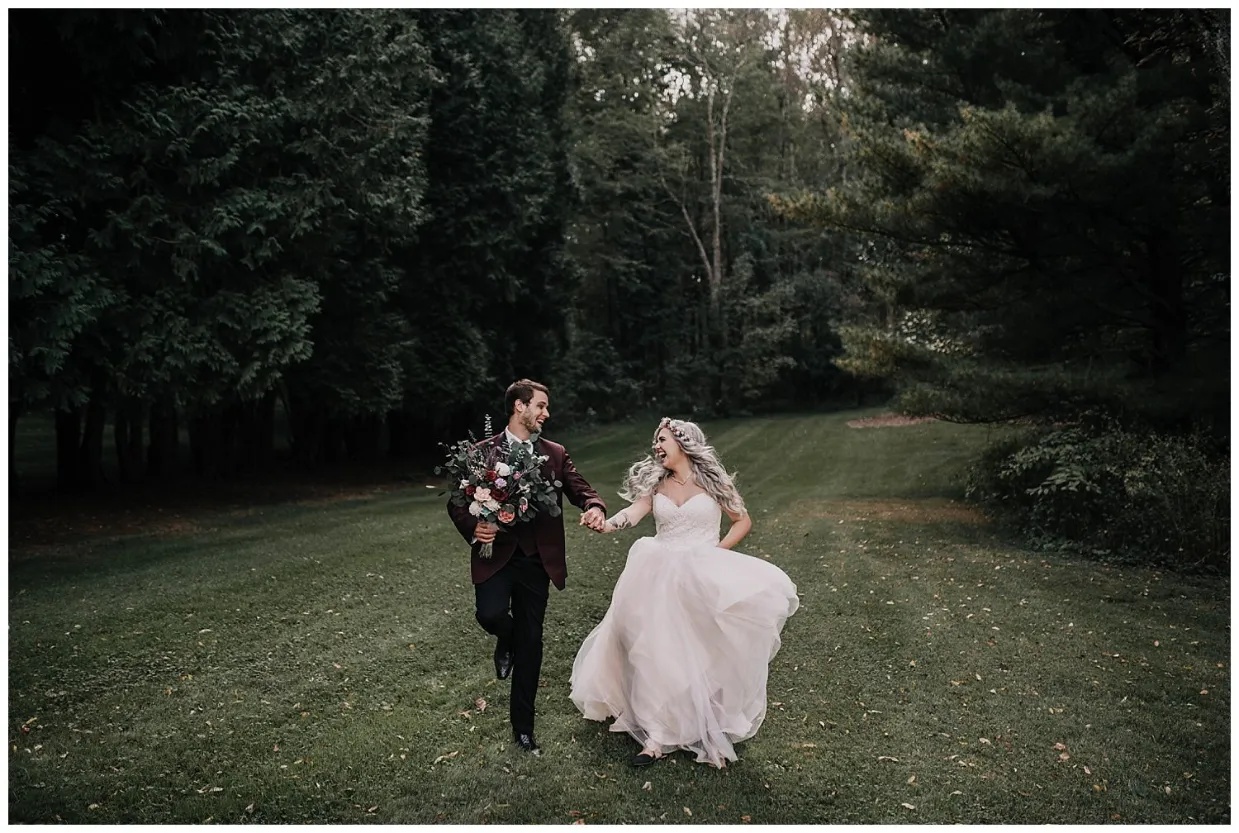 📸 Capture Whimsical Moments at Our Forest Oasis
Our property is a photographer's paradise with towering pines, serene ponds, vibrant gardens, and endless opportunities for breathtaking photos.
🍽️ Savor Every Moment in the Barn Reception Hall
The Barn welcomes you with soaring ceilings and dreamy string lighting. Enjoy delectable food, laughter, tears, and a dazzling fireworks display.
🗣️ Hear from Happy Couples
I highly encourage couples to get married here." – Andrew "The venue was already beautiful, but with the recent updates, it's perfect!" – Alexis
2 Night Package – Romantic Retreat
Price: May-Oct: $7,900 | Nov-Apr: $6,900 Details: An idyllic 2-night retreat filled with exclusive experiences, charming photos, and more.
4 Night Venue Rental Package – Enchanted Elegance
Price: May-Oct: $11,900 | Nov-Apr: $10,900 Details: A luxurious 4-night stay with exclusive access, captivating photo moments, and more.
Booking with Us
Your journey to "happily ever after" begins at The Meadowood. Contact us today to let the enchantment unfold.
---
2. Springlake Party Center
Address: 1200 Main St, Lakemore, OH 44250, United States
Discover Springlake Party Center: Your Premier Wedding and Event Venue
Springlake Party Center stands as Ohio's top choice for weddings and special events, offering a charming lakeside setting that redefines elegance and romance. This family-owned and locally operated venue promises unforgettable moments that will be treasured forever.
Venue Highlights:
Enchanting Lakeside Gazebo: Exchange vows surrounded by natural beauty, with serene Springfield Lake as a stunning backdrop. Capture breathtaking sunset photos to make your love story timeless.
Versatile Event Spaces: With a capacity of up to 300 guests, Springlake Party Center caters to both intimate gatherings and grand celebrations. Guests are ensured comfort with air-conditioned settings.
Wedding Packages:
Micro Weddings – $1,500: Tailored for up to 50 guests, this package includes a lakeside gazebo ceremony, cake and punch reception, and special amenities for an exceptional day.
Full-Service Reception – $39.60 per person: Enjoy a sumptuous dining experience, featuring culinary delights like Hawaiian Baked Ham and Roast Beef Au Jus. This comprehensive package covers everything from decorations to a heartfelt champagne toast.
Beverages
Soda Bar Service ($4.75 per person): Guests can enjoy a selection of sodas and refreshing water.
Beer and Wine Bar Service ($12.95 per person): Elevate your celebration with beer and wine, concluding with a champagne toast for the newlyweds.
Full Bar Service ($15.95 per person): Celebrate with a full bar offering mixed drinks, assorted beers, wines, and an exquisite champagne toast.
Picturesque Wedding Locations for Wedding Photos
The lakeside gazebo provides an enchanting setting for your ceremony, creating lasting memories.
The tranquil lakeside waterfall offers an unforgettable backdrop, blending nature's soothing sounds with your love story.
Complimentary Amenities and Decor Pieces
Lakeside Gazebo and Waterfall Access
Banquet Center Setup and Cleanup
Candlelit Centerpieces
Linen Table Covers
China Plates
Cake Cutting Services
And more considerate inclusions!
Convenience and Transparency: Springlake Party Center now accepts credit cards for your convenience. While prices may be subject to change due to supply shortages, your event will remain an unforgettable experience etched in your memory.
Springlake Party Center is more than a venue; it's where dreams become reality. With its idyllic settings, diverse packages, and unwavering commitment to excellence, it's the perfect place to launch your happily ever after. Create timeless memories at Springlake Party Center.
---
3. Bella Amor On Enchanted Acres
Address: 477 Midvale Mine Rd SE, Dennison, OH 44621, United States
What sets Bella Amore on Enchanted Acres apart is their enchanting European-inspired stone castle, Bella Amore', where every wedding becomes a fairy tale brought to life amidst lavish spaces and grandeur.
The Barn – Rustic Elegance
Nestled amidst 85 acres of captivating beauty
Handicap and wheelchair accessible for all guests
Elegant, rustic charm complemented by modern amenities
Accommodates up to 300 guests
Year-round comfort with full A.C. and heating
Luxurious bridal rooms for pre-wedding preparations
A stunning outdoor ceremony area with endless photo opportunities
Complimentary rehearsal with dedicated director assistance
Conveniently located near highways and hotels
Bella Amore' – Ohio's Modern Stone Castle
A European-inspired modern stone castle
Seating for up to 400 guests
Lavish bridal rooms and an upstairs honeymoon suite
Luxurious balcony for stunning photos and serene moments
Venue coordinator and rehearsal director assistance
Spectacular outdoor features, including a massive marble fountain
Wheelchair and handicap accessible
Close proximity to highways, hotels, and local attractions
Glass – Grand Black and White Ballroom
A modern, opulent black and white ballroom
Seating for up to 450 guests
Impressive crystal chandeliers and a 30-ft marble fountain
Astro-turf ceremony site overlooking the woods
Elegant decor included
Luxurious bridal suites and lavatories
Grand entrance with a substantial marble bar gathering area
Wheelchair and handicap accessible
Private and ample parking
Located near major highways and attractions
Enchanted Acres Cabin – Your Home Away from Home
Nestled on 25 acres with breathtaking wildlife views
Ideal for families and gatherings
6 bedrooms, accommodating up to 12 guests, with 3 full bathrooms
Wrap-around decks with picturesque views
Stocked pond for fishing and picnics
Close to the horse barn with farm animals
Perfect for creating cherished memories
Meet the Heartwarming Family Behind Enchanted Acres
Ryan and Celeste, the dedicated, hardworking owners
Their motto: Treat every couple like their own family
They genuinely care about your experience
Their passion is making your special day truly magical
Join the Enchanted Acres family and be part of something extraordinary
Enchanted Acres Catering by Ryan
Savor mouthwatering wedding cuisine
Ryan, the owner, brings a lifetime of culinary experience
Food tasting events ensure your satisfaction
Catering options to suit all tastes and cultures
Rave reviews from past couples and guests
Your culinary desires are in expert hands
Bella Amore on Enchanted Acres offers three distinctive venues, each with its own unique charm. Whether you choose The Barn, Bella Amore', or Glass, you'll discover unparalleled elegance, modern amenities, and a passionate team dedicated to making your wedding day unforgettable. Additionally, their Enchanted Acres Cabin provides the perfect home away from home for you and your guests. Join their family of satisfied couples and experience the enchantment of Bella Amore on Enchanted Acres today.
---
4. Stone Valley Meadows
Address: 4914 Robinson Vail Rd, Franklin, OH 45005, United States
Stone Valley Meadows – Your Dream Event Venue
Nestled in the heart of historic Franklin, Ohio, Stone Valley Meadows offers an enchanting escape for your special day. With 13 acres of scenic beauty overlooking a serene valley, this premier event facility promises an unforgettable experience for you and your guests.
The Gathering Places:
The Main Barn: A rustic yet elegant space that sets the stage for your celebrations.
Groom's Barn: A charming retreat for the groom and his party, complete with vintage games and more.
The Meadow: A picturesque outdoor area perfect for ceremonies, cocktail hours, and more.
2024 Special Discount (January-March):
Monday-Thursday: $4,500
Friday and Sunday: $5,250
Saturday: $6,000
Exclusive offer for new clients in January-March 2024: Receive 3 sections of criss-cross draping and a "Duke" wooden arch FREE (valued at $1,950)!
2025 Dinner Reception Space Pricing (Monday-Sunday):
Monday-Thursday: $6,500
Friday: $8,000
Saturday: $9,300
Sunday: $8,000
Testimonial
"I couldn't have asked for anything more. Stone Valley is a DREAM & trust me when you see it you'll know it's the perfect place to be. Every single aspect of SVM was planned and executed precisely to the T." – Kyra C.
FAQs:
| | |
| --- | --- |
| Question | Answer |
| Rental time for the day of the event? | 16 hours, from 9 am to 12 am |
| When to start packing up? | By 11 pm |
| Is setup/breakdown included in the rental fee? | Yes, it's included, but additional packages are available for customization. |
| Any possibility of additional charges or hidden fees? | Facility fee for caterers (12% for Preferred Vendors, 15% for non-Preferred Vendors). |
| Venue's handling of setup? | All indoor tables and chairs are set up based on your design. Outdoor chairs are available but not set up. |
| Do you provide table linens? | No, but recommendations for linen providers can be provided. |
| Number of events on the same day? | None, your day is exclusively yours. |
| Policy on site visits? | By appointment only. Schedule a visit as needed. |
| Caterer restrictions? | All caterers allowed; communicate responsibilities or purchase a cleanup package if necessary. |
| Staff on site during the wedding? | Event coordinator available all day; venue opens and provides assistance during setup. |
| Parking for guests? | Yes, ample parking available. |
| Restroom and trash service during the event? | Yes, restrooms serviced regularly; trash disposed of as needed. |
| Plans for bad weather? | Switch to indoor space at your discretion, at no additional cost. |
| Alcohol policy? | Must be served by an approved bartending company with separate liability insurance. |
| Bride and Groom rooms available? | Yes, Bridal Suite with amenities and Groom's Barn with bar and more. |
| Maximum guest capacity? | Main hall accommodates 280, Lounge space 75; additional space on patios. |
| Built-in bar available? | Yes |
| Coat closet on-site? | Yes |
| Damage deposit amount? | $500 (2022 dates) and $750 (2023 onward), returned after venue inspection. |
| Number of restrooms? | Several restrooms for both men and women. |
| Media accommodations? | Full audio-visual setup with screens, speakers, and wireless microphones. |
| Noise ordinances to consider? | Follows county noise ordinances; loud music outside must be coordinated with a Venue Coordinator. |
| Wedding liability insurance required? | Yes, with SVM named as additional insured. |
| Rehearsal details? | Scheduled on Thursday before the wedding or the day of the event, subject to availability. |
| How bartending works? | Bring your own alcohol, bartenders must have liability insurance, no liquor license on-site. |
| Open flame candles allowed? | Yes, in glass containers with covered wicks. |
| Contract requirement to reserve a date? | Yes, a signed contract is necessary to secure your space. |
| Decorations hanging from rafters/ceiling allowed? | Yes, as long as there's no permanent damage, and no nails are used. |
| Use of real flowers? | Real flowers allowed except for flower girls; avoid dark-colored petals. |
| Tables and chairs available? | Extensive options including round and rectangular tables, and high boy bistro tables. |
| Available prep kitchen appliances? | Warmers, ice maker, ovens, and refrigerators for caterer use. |
| Is the space air-conditioned? | Yes, all spaces air-conditioned with ceiling fans for circulation. |
| How to determine the floor plan? | Access to a seating planner app for table arrangement; feedback provided based on past experiences. |
| Handling guest count changes on the day? | Floor plan adjustable upon arrival, allowing for changes. |
| Best time of day for a ceremony? | Anytime; west-facing venue offers stunning sunset views for evening weddings. |
---
5. The Estate at Sunset Farm
Address: 3669 Centerville Rd Building 22, Bellbrook, OH 45305, United States
Discover The Estate at Sunset Farm: A Majestic Venue
Nestled amidst picturesque willow trees and panoramic vistas, The Estate at Sunset Farm is an enchanting venue that promises to make your special day truly unforgettable. This noble and majestic estate offers a unique blend of natural beauty, Georgian-style architecture, and exceptional amenities that set it apart as a premier choice for weddings and other life-changing events.
A Majestic Setting for Weddings and Wedding Showers
As you approach The Estate along the long grand driveway, flanked by majestic red oak trees, a sense of tranquility and anticipation washes over you and your guests. Once past the gatehouse, the Georgian-style mansion comes into view, creating an awe-inspiring first impression. This magnificent venue is set on 162 meticulously groomed acres of countryside, making it a stunning backdrop for your celebration.
Indoor Elegance
Inside the Brick Georgian Estate House, you'll find a truly impressive space. The two-story venue boasts an exquisite double staircase, soaring two-story ceilings, and balconies that offer breathtaking views of the foyer and grand salon areas. With the capacity to comfortably seat anywhere from 50 to 380 guests, this fully heated and cooled Estate House provides an elegant setting for your wedding. Multiple indoor ceremony sites within the mansion ensure that your event is unique and special.
Outdoor Beauty
When you choose The Estate, you gain access not only to the mansion's interior but also to acres of meticulously maintained outdoor gardens and picturesque backdrops. This means you can craft the perfect combination of indoor and outdoor elements to fulfill all your wedding dreams.
Endless Possibilities
The Estate at Sunset Farm offers unmatched flexibility for your big day. It welcomes licensed vendors for catering, photography, entertainment, florists, and more, allowing you to personalize every aspect of your wedding. The venue is also conveniently located near a range of hotels, ensuring your guests have comfortable accommodations.
Community and Events
The Estate is not just a venue; it's also a vibrant part of the community. Throughout the year, it hosts public ticketed events, providing opportunities for the Dayton and surrounding areas to enjoy this stunning venue. Be sure to check the event calendar for upcoming festivities.
A Year-Round Destination
No matter the season, The Estate at Sunset Farm is ready to host your wedding. Its versatile floor plan and perfectly manicured grounds can accommodate events of all sizes and styles. Whether you envision a candlelit reception in The Grand Salon, a cocktail hour on The Verandah, or a ceremony under the weeping willows, The Estate's event specialists will guide you through all the possibilities.
Boutique Experience
The Gabbard family and their dedicated event team pride themselves on creating a boutique event experience. From the Bridal Suite bathed in natural light to the meticulously kept gardens and grounds, The Estate abounds with charm, hospitality, and luxuries that can't be found anywhere else.
Make your wedding day a truly remarkable event at The Estate at Sunset Farm.
---
Thank You For Checking Out The Meadowood!
Remember that your chosen venue sets the stage for the memories you'll cherish for a lifetime. With careful planning, attention to detail, and a clear vision, you'll discover the ideal wedding venue near you, ensuring your celebration is a truly memorable experience. Cheers to a beautiful beginning!