Welcome to a realm of wedding wonders right here in Ohio! Uncover an array of breathtaking wedding venues, picturesque gardens, and perfect reception spots, all conveniently located near you. Whether you're planning your special day in Tuscarawas or anywhere else in this beautiful state, the enchantment begins at The Meadowood. Let us guide you to the perfect wedding venue that suits your dreams and desires, making your Ohio wedding a day to remember.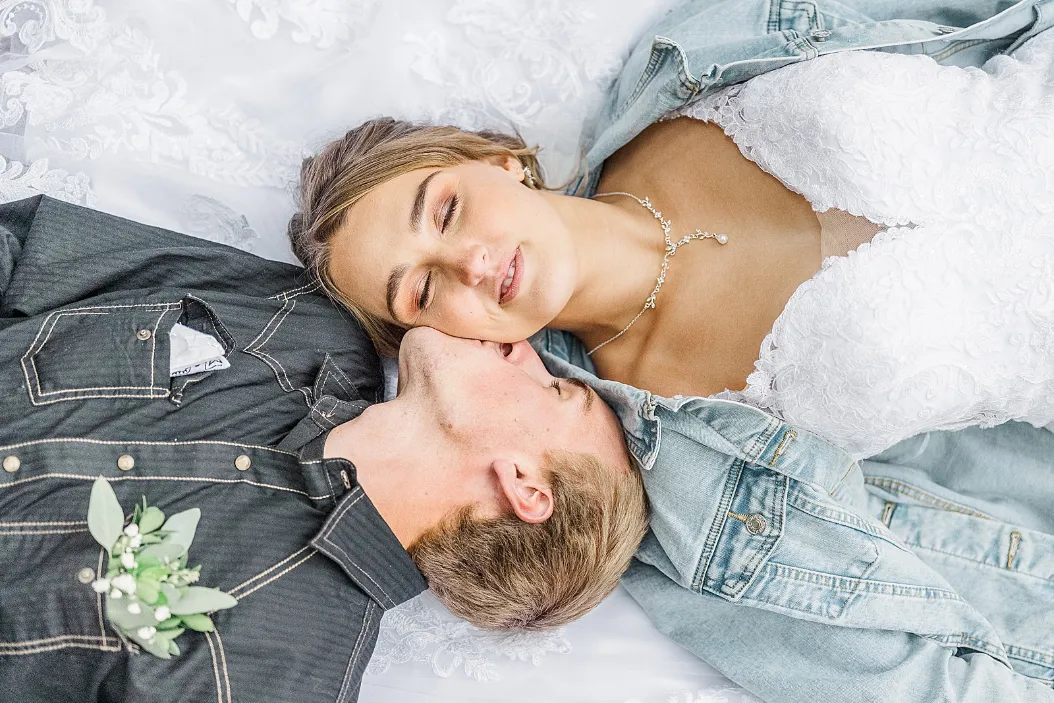 Find Amazing Wedding Venues Near You in Ohio
As we begin our journey through the best wedding venues, The Meadowood invites you to step into a woodland wonderland where your wedding dreams come to life amidst the serene whispers of the forest.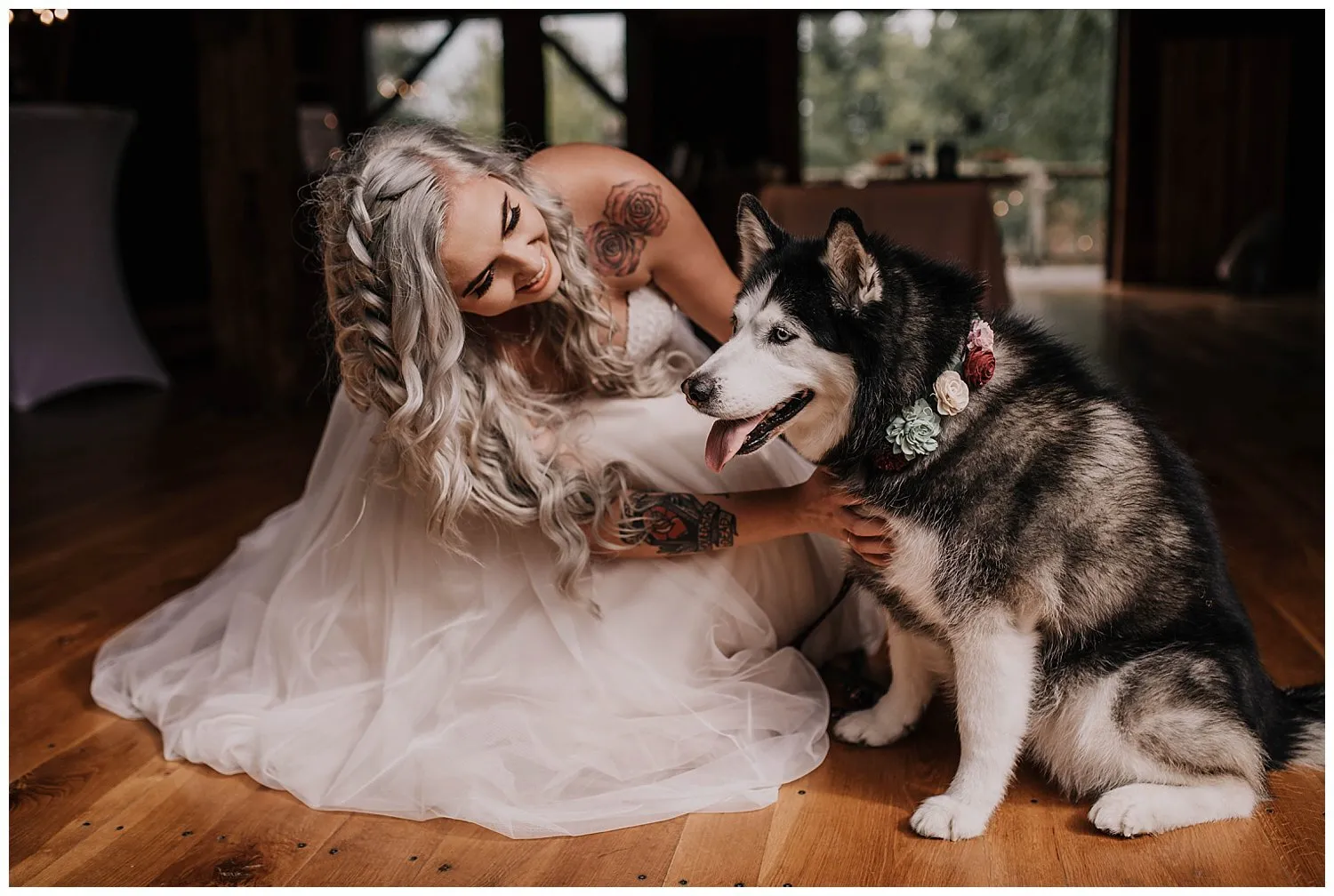 The Meadowood
Address: 4824 Rule Rd, Bellville, OH 44813, United States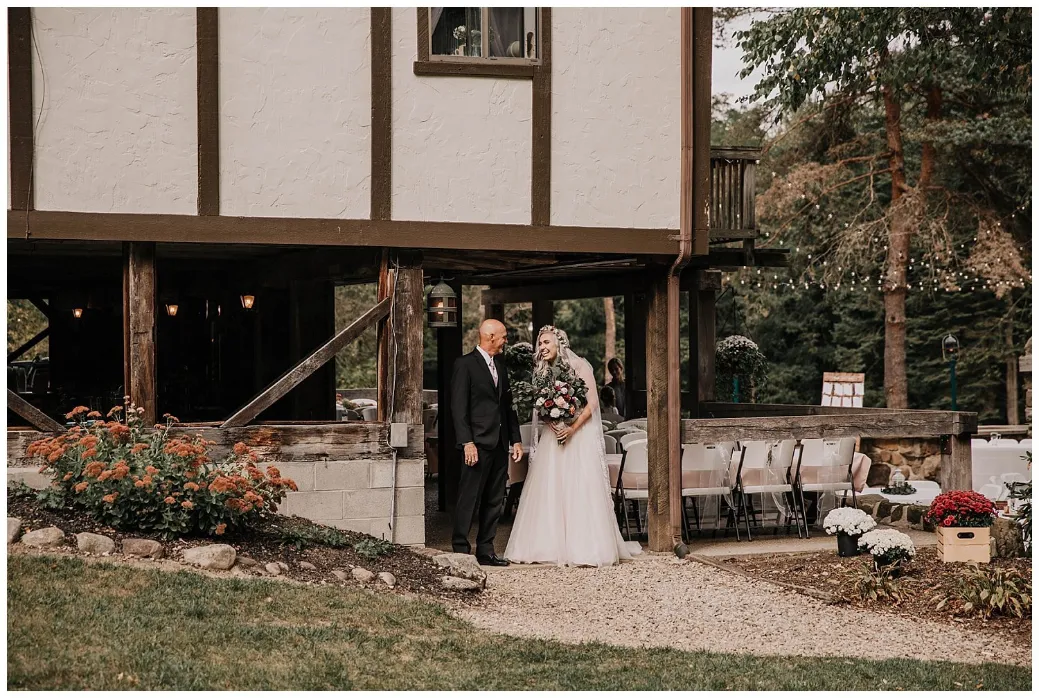 The Meadowood: Your Enchanting Woodland Wedding Venue
Breathtaking Woodland Venue: Welcome to The Meadowood, an enchanting escape nestled within Central Ohio's captivating forests. Discover enchanting vistas and whimsical vibes that define our woodland wonderland.
A Secret Garden and Forest Wedding Vibe: Our idyllic setting is a canvas for your unique love story. Surrounded by lush meadows and enveloped by a forested embrace, The Meadowood offers an intimate ambiance and a grand sense of celebration. It's where the secret garden and forest wedding vibe comes to life.
Captivating Backdrops: Capture your special moments against the backdrop of our outdoor patio's monumental stone fireplace. Its rustic charm and natural beauty ensure your photos are as enchanting as the memories they preserve.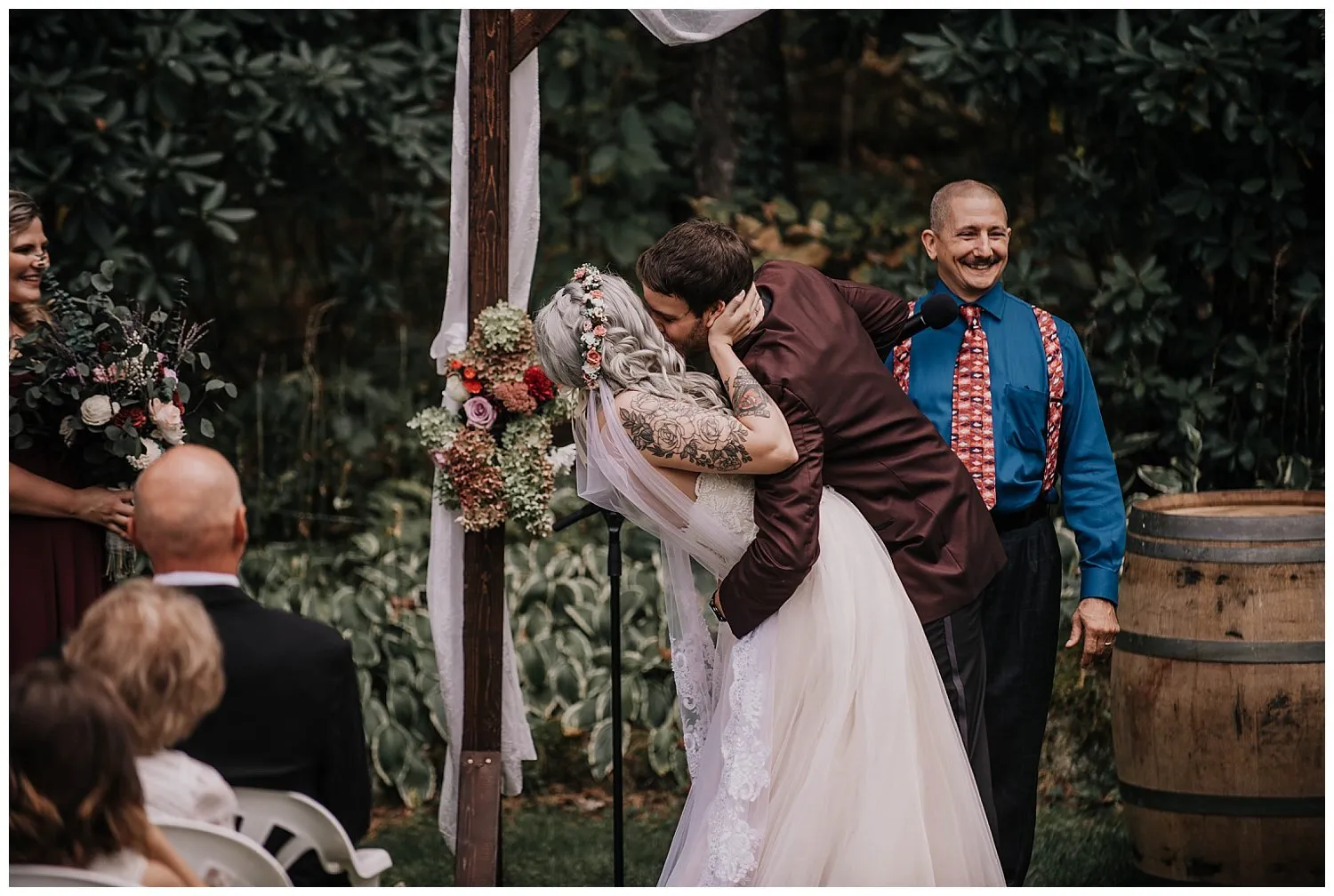 Timeless Beauty in Bellville, Ohio: Turn your dreams into cherished memories at The Meadowood, located in the heart of Bellville, Ohio. Our stunning venue provides a picturesque backdrop for weddings and events as unique as you are, from intimate ceremonies to grand receptions.
Dedicated Planning Team: At The Meadowood, we're your dedicated partners in crafting your dream wedding day. From the initial vision to your sparkling send-off, we meticulously curate every moment to ensure a seamless and unforgettable experience. Your vision and preferences matter to us, and we work closely with you to bring your dream wedding to life. Every detail, from decor to food, music, and more, is important to us.
Bridal Suite: Step into our enchanting Bridal Suite, where natural light and rustic charm set the stage for the perfect start to your special day. Pamper yourself in style with ample space to relax, plenty of mirrors, and well-appointed lighting. The rustic decor and comfortable seating create an inviting atmosphere, providing you with a tranquil escape to calm your nerves before your big moment.
Scenic Ceremonies: Imagine walking toward a breathtaking arbor adorned with lush florals and greenery, with the soft breeze carrying the scent of pine needles. As you exchange vows, you'll be surrounded by the serene beauty of a towering forest, creating an awe-inspiring backdrop that will take your breath away. We offer multiple unique ceremony areas aside from the forest to capture your unique style and vision. And if the weather turns moody, don't worry; we'll take care of everything and bring your ceremony indoors.
Sip & Savor: Our Barn's spacious outdoor patio and fireplace offer stunning views of the surrounding forest and endless skies. Your guests can enjoy your favorite libations while basking in the sun's warmth on our expansive stone patio with its rustic stone fireplace. Whether you're sharing a celebratory toast or stealing moments for captivating couple portraits in the forest, you'll discover a wealth of stunning backdrops to elevate your wedding experience.
Whimsical Photos: Our property has been designed as a photographer's paradise, offering endless opportunities to capture one-of-a-kind shots that will leave you breathless. With towering Pine trees, a magnificent fireplace, a serene pond with lilypads, and vibrant gardens and fields, your photos will radiate the enchanting beauty of our property.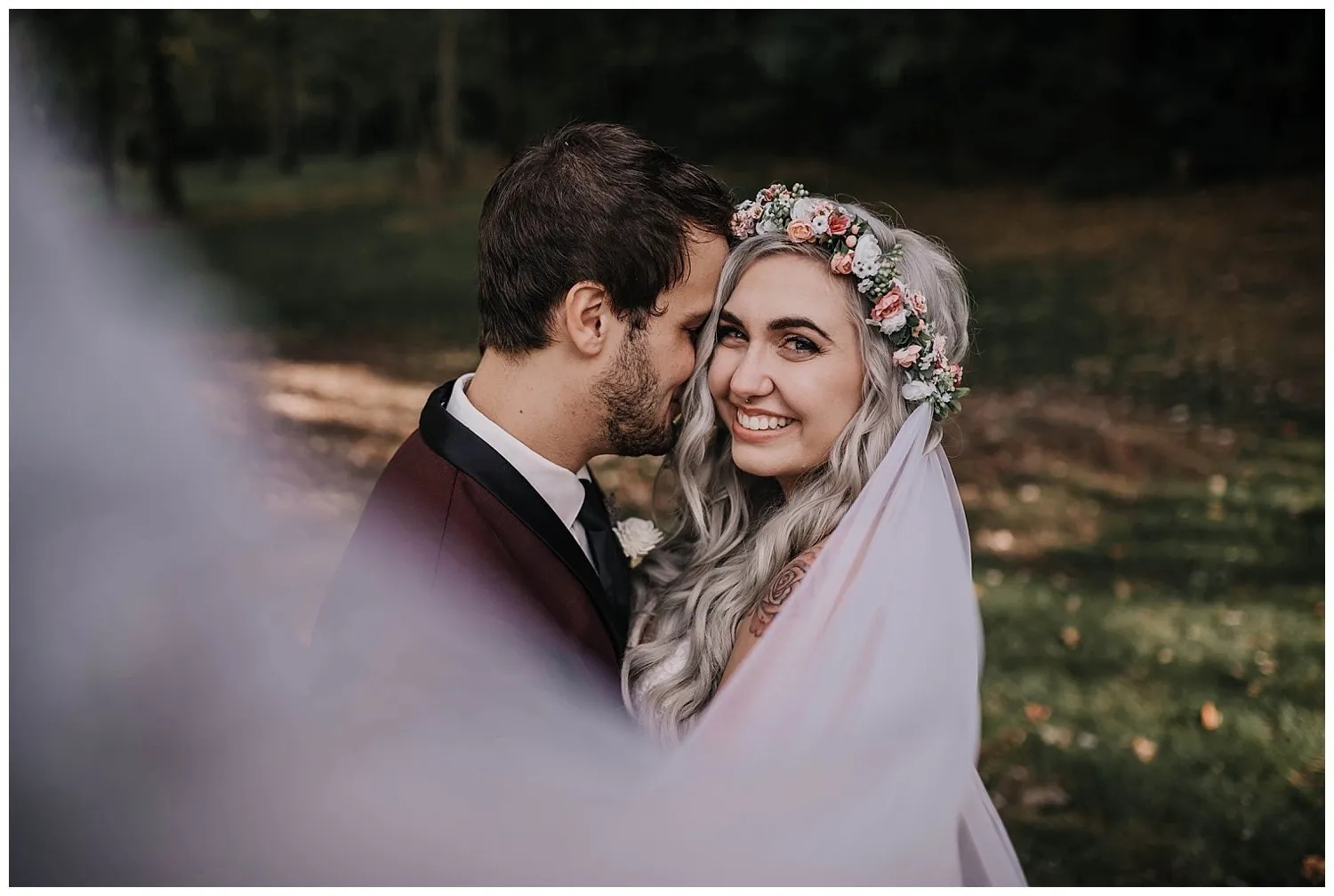 Celebrate in Style: Enter the breathtaking Barn for your grand entrance, where soaring post-and-beam ceilings and dreamy string lighting on the patio will mesmerize you. Enjoy delectable food and drinks in our spacious dining area, surrounded by the warmth of friends and family. Let the speeches and toasts fill the air with laughter and tears as the night unfolds. And when it's time to dance, let the music carry you away! The Barn's interior and spacious outdoor patio provide the perfect backdrop for a night of celebration and joy. End the night with a dazzling display of fireworks and get swept away by your guests with a sparkler send-off.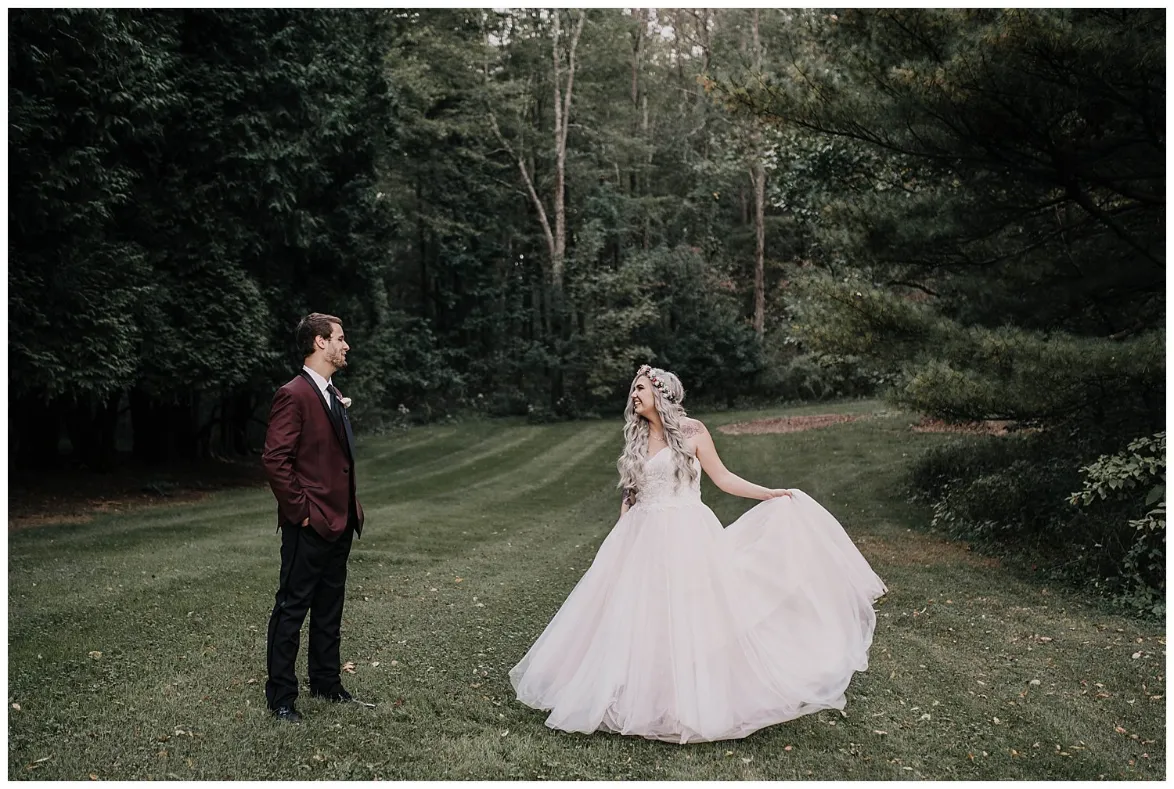 Rave Reviews from Happy Couples:
"The Meadowood is an amazing venue."
"Forest, nature, tranquility, and a stunning barn with an amazing large fireplace and patio."
"Couldn't have had a better time! Guests couldn't stop raving about it."
"The on-hand decorations that we were able to use were invaluable."
Bryn Du Mansion
Address: 537 Jones Rd NE, Granville, OH 43023, United States
Bryn Du Mansion: Where Dreams Become Reality
Nestled in the heart of Granville, Ohio, Bryn Du Mansion is a historic estate that brings your wedding dreams to life. This breathtaking venue offers a unique blend of beauty and versatility, making it the perfect backdrop for your special day. Whether you're planning an intimate gathering or a grand celebration, Bryn Du Mansion has the spaces, amenities, and flexibility to create the wedding of your dreams.
What Bryn Du Does:
Bridal Bouquet: Bryn Du Mansion provides a picturesque setting for your bridal bouquet, surrounded by lush gardens and historic charm.
Private Events: The estate caters to various private events, including weddings, receptions, dinners, showers, meetings, trade shows, and more.
Public Events: Bryn Du Mansion is also a hub for public events, offering diverse cultural and community gatherings.
Bryn Du Does Art: Immerse yourself in art at Bryn Du, with art classes, exhibitions, an Artist-in-Residence program, and even the Licking County Quilt Barn Trail.
Frequently Asked Questions:
Site Fee: Site fees apply, starting at $2,400 during peak and off-peak seasons for wedding receptions.
Ceremony Site Fee: No site fee for wedding ceremonies.
Amenities: The site fee includes the amenities of the Bridal Suite, parking, and tables.
Minimum Guest Count: Bryn Du Mansion welcomes events of all sizes, even as intimate as one guest.
Event Spaces: Bryn Du offers three distinct event spaces, including a banquet hall, a historic mansion, and an outdoor uncovered area.
Event Services: They provide outside vendor flexibility, are pet-friendly, and offer Wi-Fi.
Transportation and Access: Ample parking and wheelchair access are available.
Peak Season: The peak season includes January through August.
What other wedding venues are in Ohio?
TOO many to list. But we put together a few more you may be interested in looking at :)
Stan Hywet Hall & Gardens
Stan Hywet Hall & Gardens is a haven of elegance located in a historic mansion. Its exquisite gardens and architectural grandeur offer an idyllic backdrop for a classic and sophisticated wedding.
Tamaron Country Club
Tamaron Country Club, reminiscent of a castle, brings a touch of royalty to your wedding. It offers a grand setting and full-service experience situated in Toledo, ensuring a day of opulence and grace.
Jorgensen Farms Historic Barn
For a perfect blend of rustic charm and modern amenities, Jorgensen Farms Historic Barn is an ideal choice. Its vintage appeal, combined with contemporary comforts creates an enchanting atmosphere for your special day.
Candle Brook Farm
Nestled near Dayton, Candle Brook Farm embodies rustic romance. The sprawling farm offers a picturesque backdrop, ideal for couples dreaming of a countryside wedding. The charm of this venue lies in its simplicity and natural beauty.
La Navon
La Navona, located in Gahanna, OH, is where affordability meets elegance. This venue offers the perfect blend of sophistication and budget-friendliness, ensuring your big day is both splendid and economical.
Kingwood Center Gardens
Kingwood Center Gardens in Mansfield, OH, is a dreamy location for nature-inspired weddings. Imagine lush gardens, blooming flowers, and serene landscapes setting the stage for your love story. It's a haven for couples wanting a romantic, outdoor celebration.
The Ponds Venue
This enchanting venue is characterized by serene ponds and lush greenery, providing a tranquil and beautiful backdrop for a romantic and picturesque wedding.
The Grand Barn at the Mohicans – Treehouse Resort and Wedding Venue
This treehouse resort offers an extraordinary setting amidst the trees, creating an unforgettable experience for couples seeking a truly unique and nature-inspired wedding.
Canyon Run Ranch
Nestled in the countryside, Canyon Run Ranch offers a rustic ambiance and stunning views, making it perfect for a romantic outdoor wedding surrounded by the beauty of nature.
Stillwaters Retreat
A hidden gem, Stillwaters Retreat is an intimate venue surrounded by nature, offering a serene and peaceful environment, ideal for couples seeking a quiet and romantic celebration.
Milan Villa
With its elegant ballroom and lovely gardens, Milan Villa provides a sophisticated and charming setting for a memorable wedding, promising an elegant and joyful celebration.
🌐 Sources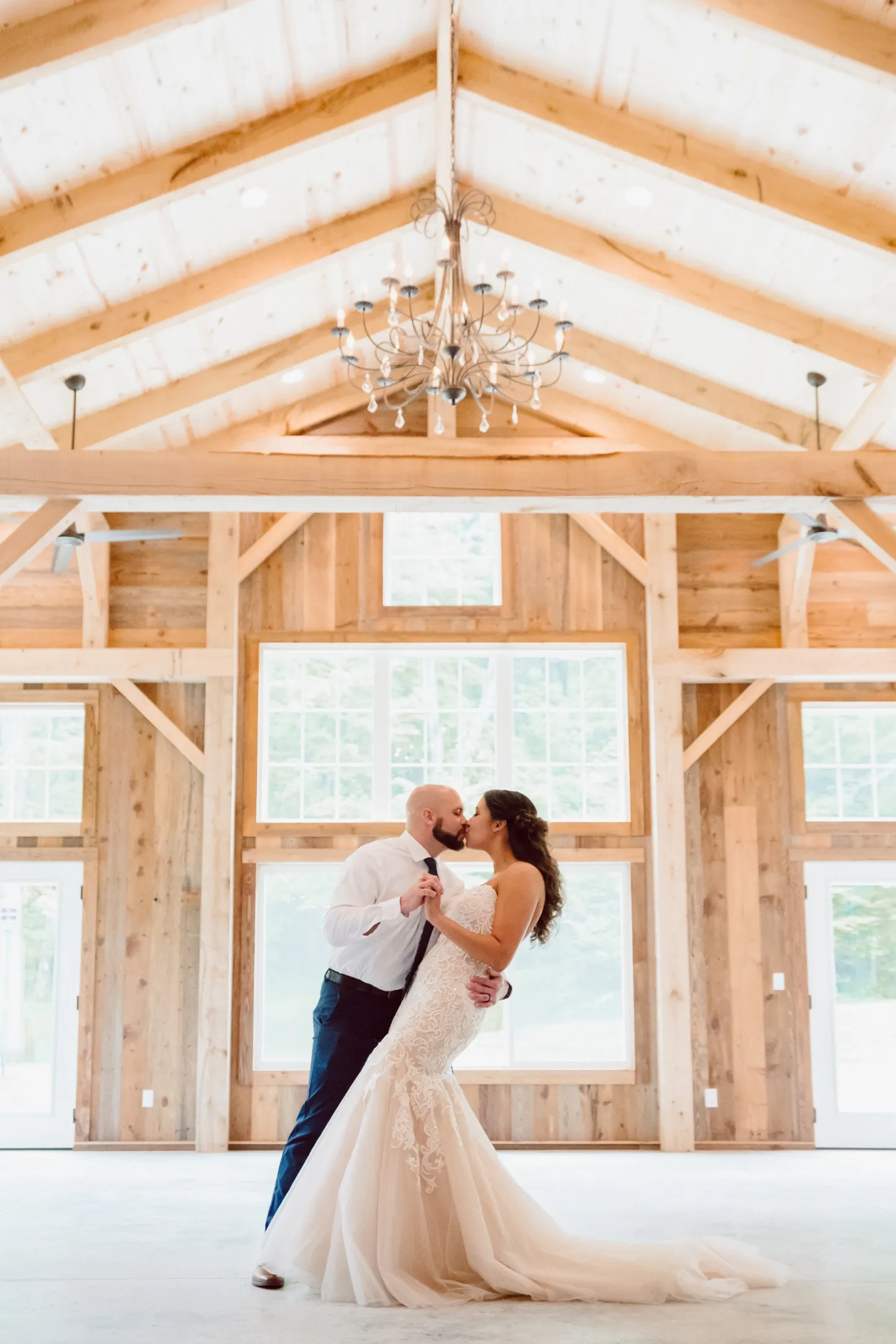 Landmarks
Ohio is dotted with beautiful landmarks and cities that could serve as a perfect backdrop for your wedding day. Here are some top options:
Stan Hywet Hall & Gardens: Stan Hywet is a living tribute to the elegance of a bygone era. The historic Tudor Revival mansion, surrounded by picturesque gardens, exudes a sense of refined charm and opulence. A wedding here is like stepping into a fairy tale, with the stunning architecture and lush gardens creating an enchanting ambiance.
The Ohio Statehouse: The Ohio Statehouse, with its majestic Greek Revival architecture, stands as a symbol of the state's grandeur and history. Imagine exchanging vows under the ornate rotunda, the epitome of grandeur and elegance. A wedding here is a blend of regal sophistication and historical significance.
Cincinnati Art Museum: The Cincinnati Art Museum is a treasure trove of art and culture. Hosting your wedding here means immersing yourselves in a world of creativity and beauty. The museum's diverse galleries and artistic ambiance offer a unique and artistic backdrop for your special day.
Hocking Hills State Park: Hocking Hills State Park is nature's sanctuary, offering a setting of unmatched natural beauty. Saying "I do" amidst the awe-inspiring landscapes, cascading waterfalls, and lush greenery is a promise of love as eternal as the surrounding beauty.
Rock and Roll Hall of Fame: The Rock and Roll Hall of Fame, an icon of music history, offers an electrifying venue for music enthusiasts. Celebrate your love surrounded by the energy of music, history, and the excitement of legendary performances.
Cleveland Museum of Art: The Cleveland Museum of Art is a haven for art lovers, with its vast collection and stunning architecture. Choose this venue for a wedding immersed in artistic splendor, surrounded by timeless works of art.
Franklin Park Conservatory and Botanical Gardens – ColumbusDescription: A wedding at Franklin Park Conservatory and Botanical Gardens is a celebration of love amidst nature's finest. The lush gardens, exquisite plant collections, and elegant event spaces provide a dreamy atmosphere for your special day.
Pro Football Hall of Fame: For avid football fans, the Pro Football Hall of Fame is a unique and exciting wedding venue. The iconic hall celebrates the sport's history, making it a thrilling choice for a couple passionate about football.
Columbus Museum of Art: The Columbus Museum of Art is a blend of art, culture, and sophistication. Hosting your wedding here allows you to merge the worlds of creativity and love, surrounded by captivating artworks and a refined ambiance.
Cleveland Metroparks Zoo – ClevelandDescription: The Cleveland Metroparks Zoo offers a playful and vibrant setting for a wedding. Celebrate amidst the beauty of wildlife and lush surroundings, adding a touch of adventure to your love story.
National Museum of the United States Air Force: The National Museum of the United States Air Force is a tribute to aviation history and heroism. A wedding here embodies the spirit of adventure, surrounded by historic aircraft and the legacy of flight.
Toledo Museum of Art: The Toledo Museum of Art is an architectural gem housing an impressive art collection. Celebrate your love in the midst of timeless art and a sophisticated setting, a testament to culture and creativity.
The Cleveland Museum of Natural History: The Cleveland Museum of Natural History is a haven for science and nature enthusiasts. Hosting a wedding here means embracing the wonders of the natural world, adding a touch of curiosity and discovery to your special day.
The Dawes Arboretum: The Dawes Arboretum is a serene, picturesque venue surrounded by stunning gardens and natural beauty. It offers a romantic and tranquil setting, perfect for an intimate and enchanting wedding.
Cuyahoga Valley National Park: Cuyahoga Valley National Park is a testament to the beauty of the great outdoors. A wedding here promises panoramic views, lush forests, and a celebration amidst nature's splendor.
Cincinnati Museum Center at Union Terminal: Cincinnati Museum Center at Union Terminal is a masterpiece of Art Deco architecture. Choosing this venue for your wedding allows you to step back in time and celebrate amidst the elegance of the past.
Marblehead Lighthouse State Park: Marblehead Lighthouse State Park is a symbol of strength and stability. A wedding here signifies a love built on solid foundations amidst the timeless charm of a historic lighthouse.
Ault Park: Ault Park is a picturesque park offering breathtaking views and elegant event spaces. Choosing this venue ensures a wedding surrounded by natural beauty and a touch of classic romance.
National Underground Railroad Freedom Center: The National Underground Railroad Freedom Center is a beacon of hope and freedom. Celebrating your love here is a tribute to resilience and the triumph of love over adversity.
Toledo Botanical Garden – Toledo: Toledo Botanical Garden is a haven of blooming beauty and natural serenity. A wedding in these picturesque gardens is a celebration of love amidst colorful blossoms and lush greenery.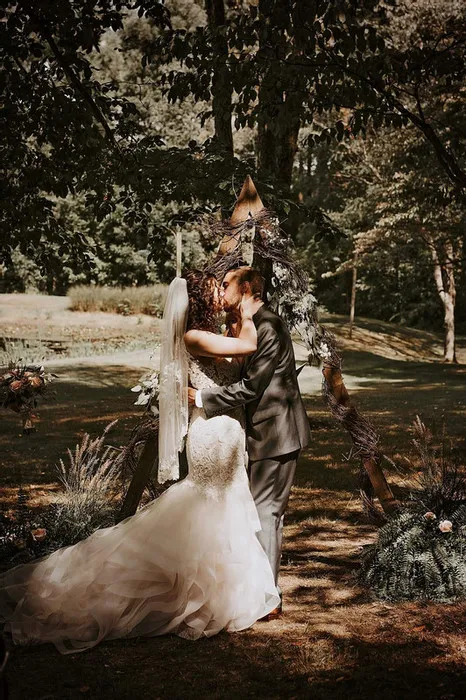 Cities
Columbus, the capital of Ohio, is a vibrant city offering diverse venues and attractions. From modern event spaces to historic landmarks, it's a city that accommodates every wedding style.
Cleveland, located on Lake Erie, is a city rich in culture and history. Its blend of classic elegance and contemporary venues makes it a perfect choice for a wedding that reflects both tradition and modernity.
Cincinnati, situated on the Ohio River, is known for its scenic beauty and unique event venues. From riverside weddings to historic estates, Cincinnati offers a variety of settings for a memorable celebration.
Toledo, a city with a strong industrial history, provides a mix of urban chic and natural beauty for weddings. With its diverse venues, including waterfront spots and cultural centers, Toledo caters to different wedding preferences.
Dayton, the birthplace of aviation, is a city of innovation and progress. Wedding venues here range from sleek modern spaces to historic locations, giving couples options that suit their vision.
Akron, often referred to as the "City of Invention," combines urban amenities with natural landscapes. This city offers various venues, from contemporary event centers to lush gardens, ensuring a wedding tailored to your style.
Canton, known for the Pro Football Hall of Fame, is a city steeped in sports history. It offers a mix of traditional and unique wedding venues, making it an attractive choice for sports enthusiasts and those seeking distinctive celebrations.
Youngstown, nestled in the Mahoning Valley, offers a blend of old-world charm and modern elegance. Its array of venues, including historic mansions and contemporary event spaces, provide options for couples with different tastes.
Springfield, a city with a rich heritage, offers a variety of venues for weddings. Whether you're dreaming of a romantic garden wedding or a grand ballroom affair, Springfield has options to suit your preferences.
Lima, known for its industrial roots and vibrant arts scene, is a city with diverse venue options. Couples can choose from historic buildings, elegant banquet halls, and scenic outdoor spots for their special day.
FAQs About Wedding Venues Near Me in Ohio
| | |
| --- | --- |
| FAQs | Answers |
| How do I start my venue search? | Begin by defining your budget and guest count, then research venues that match your criteria. |
| What factors should I consider? | Consider location, capacity, style, availability, cost, and the services provided by the venue. |
| How far in advance should I book? | Ideally, book your venue 9-12 months in advance to secure your desired date, especially for popular seasons. |
| What's the average cost of venues? | Costs vary but range from $2,000 to $10,000 or more, depending on location and amenities. |
| Do venues offer catering services? | Many venues offer in-house catering or allow outside catering. Discuss your options during the selection process. |
| Can I hold both the ceremony and reception? | Yes, many venues offer spaces for both, providing convenience for you and your guests. |
| Are there decoration restrictions? | Most venues have guidelines; check for restrictions on items like candles, confetti, and hanging decor. |
| Is parking available for guests? | Many venues offer parking facilities or partnerships with nearby lots. Confirm this when booking. |
| Can I bring my own alcohol? | Some venues allow BYOB, but most require licensed bartenders or provide in-house alcohol service. |
| What's the cancellation policy? | Review the venue's cancellation policy and inquire about rescheduling options before booking. |
| Do venues have bad weather plans? | Many have indoor options or tents for unexpected weather; discuss this with the venue coordinator. |
| Are there noise restrictions or curfews? | Some venues have noise ordinances or curfews; ask about any restrictions in place. |
| Can I tour venues before deciding? | Most venues offer tours; schedule visits to ask questions and get a feel for the space. |
| What's included in the rental fee? | Ensure you understand what's included, such as tables, chairs, linens, and additional services. |
| Are accommodations nearby for guests? | Inquire about nearby hotels or lodging options for out-of-town guests. |
| Can I hire my own vendors? | Many venues allow vendor choice; confirm policies and any vendor restrictions. |
| Is liability insurance required? | Some venues require event liability insurance; check with the venue and your insurance provider. |
| Do venues provide on-site planners? | Some venues offer in-house coordinators, while others may recommend preferred planning vendors. |
| Are there music or entertainment restrictions? | Confirm any restrictions on live bands, DJs, or other entertainment options. |
| Can I customize the venue layout and decor? | Most venues allow some customization; discuss your vision with the venue coordinator. |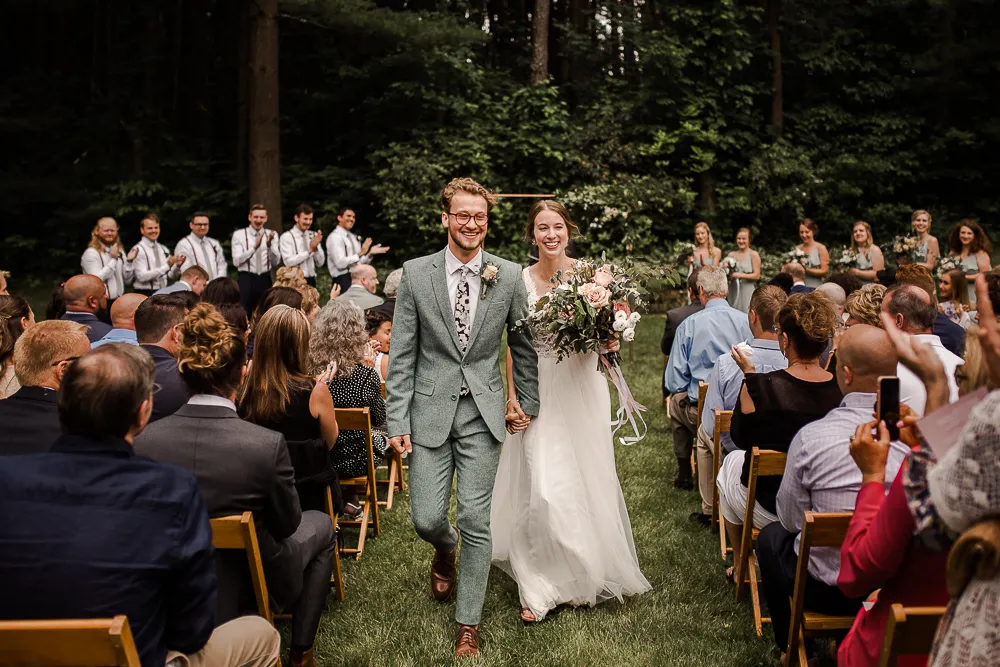 Good Luck With Your Journey
Ohio unfolds as a treasure trove of wedding venues, each offering a unique charm and ambiance. From the historic elegance of places like Stan Hywet Hall & Gardens in Akron to the contemporary chic venues in Columbus, the options are as diverse as the love stories they host. Whether you dream of saying "I do" amidst natural splendors like Hocking Hills State Park or in the heart of vibrant cities like Cincinnati, Ohio, has the perfect venue to make your dream wedding a reality. Explore the richness of Ohio's offerings and choose a venue that resonates with your vision, creating memories that last a lifetime.